Is Rihanna's 'Bitch Better Have My Money' Video Based On A True Story?
2 July 2015, 11:43 | Updated: 2 July 2015, 11:51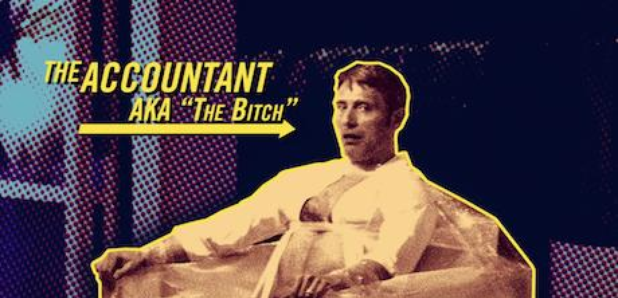 Is RiRi's video taking revenge on her own accountant?
Rihanna's graphic music video for single 'Bitch Better Have My Money' could be inspired by real life events.
Speculation is rife that the video, in which Rihanna exacts grisly revenge on an accountant who owes her money, might be related to a lawsuit the singer filed against her former accountants.
The 'FourFiveSeconds' star sued accountant Peter Gounis of Berdon LLP in 2009, alleging that he gave her bad advice which led to her losing $9million in one year.
The lawsuit claimed that Gounis advised her to buy a Beverly Hills mansion for $7.5million which turned out to be mouldy and leaking while also failing to warn her that her 'Last Girl on Earth' tour was losing money.
Rihanna settled out of court for a reported $10 million in 2014 according to the New York Post.
Fans have theorised that 'Bitch Better Have My Money' video might have been partly inspired by the case.
In the video, RiRi kidnaps the wife of an accountant who owes her money. In one scene, the singer checks her bank balance on an ATM to find just $420 in her account. When the accountant, played by 'Hannibal' TV show actor Mads Mikkelsen, refuses to pay up she tracks him down and ties him up at his mansion.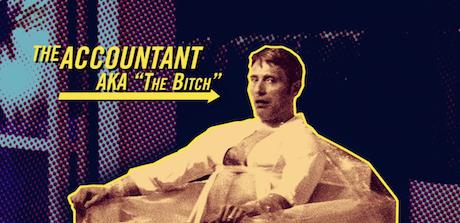 As the singer is preparing to exact grisly revenge on her debtor, a shot is shown of a dagger labeled "F****ed up my credit" which some have interpreted as an implicit reference to Rihanna's own financial situation in 2009.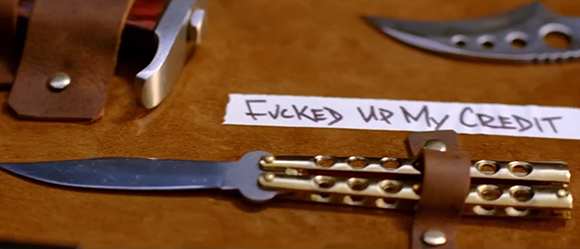 At the end of the video, Rihanna is seen covered in blood lounging in a trunk full of money. The 'Diamonds' singer, revealed in an Instagram post that the concept for the video came to her in October last year, could it be the multi-million dollar settlement from her former accountancy firm that sparked the idea?