These Gifs Tell The Story Of Rihanna's Insane 'Bitch Better Have My Money' Video
2 July 2015, 11:36 | Updated: 2 July 2015, 12:17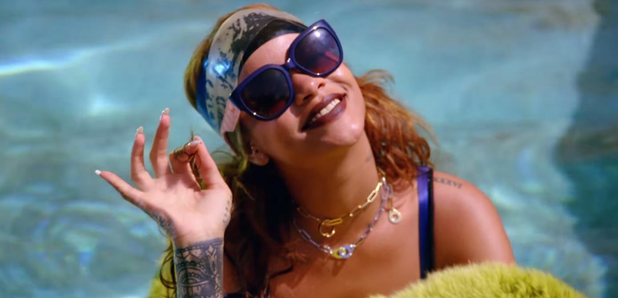 These are the best gifs from Bad Girl RiRi's shocking new video.
The full music video for Rihanna's 'Bitch Better Have My Money' has dropped and the entire thing is completely badass. Rih manages to kidnap, strip, torture and kill in an effort to get her accountant to settle up.
If it wasn't insane enough, the whole thing is based (we use the word 'based' strongly) on a true story.
But don't take our word for it, we tell the story of what happens below.
If you haven't already worked it out, the premise of the video is that someone owes Rihanna some dollar are they aren't in a rush to pay her back.
So Rih Rih has a little think (and a smoke) and comes up with an epic revenge plan to get her money back.
Next thing you know, Rih and her mates have kidnapped and stripped this random blonde lady.
And after a quick stop for petrol... (Yes, that woman is now "in the backseat of Rih's foregin car")
Well... Let's just say Rihanna knows how to make someone settle up.
Wait. Crap. The police are here.
Act cool.
Meanwhile.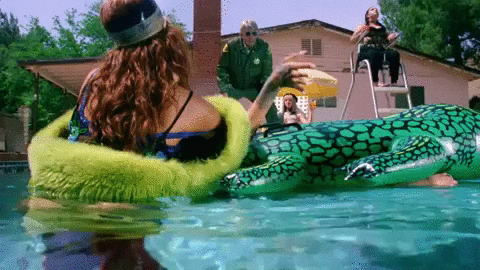 "She's just one of us."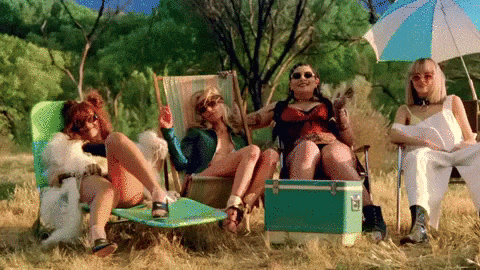 So it turns out that woman is Rihanna's accountant's wife. Rihanna's accountant is the one that owes Rihanna $$$. And Rihanna's accountant is about to have the worst night of his life.
He's been spending all Rih's money on parties and strippers.
And now he's legit crapping himself.
And rightly so. Rih is about to go all Dexter on his money-stealing ass.
She has a collection of weapons just sitting in her living room, waiting for moments like this.
The rest is history.
So next time, settle up. K?