Rick Ross Fans React To 'Hilarious' Viral Video Of The Rapper Dancing - WATCH
20 August 2019, 17:23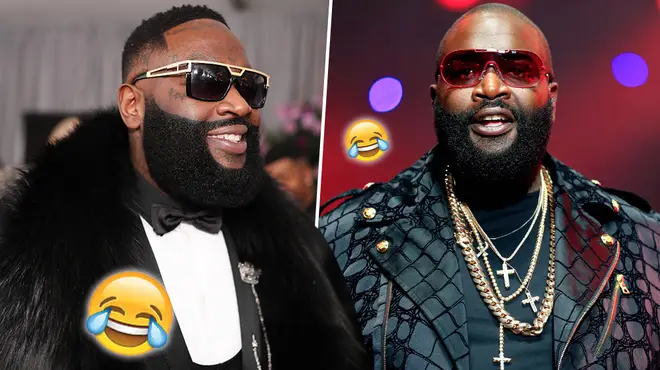 Mississippi rapper Rick Ross has showed us his moves in a new video that has surfaced of the rapper dancing. Rozay's fans have reacted to the video on Twitter.
Rick Ross has been perceived as a "hyper masculine" man, with his "tough" and "stern" persona through his music. However, the "Gold Roses" rapper occasionally lets us see his true character on social media.
In the most recent time we see the real funny side to Ross, he is spotted dancing to an unreleased record from DrewBoy. Ross found the song so good that he couldn't help but bust a move.
On Sunday (Aug 18) Drewboy posted a video of himself and his guy Dre dancing to his new track. However, Ross was watching them get pumped and decided to join in.
The video instantly went viral, with many blogs reposting it on their platforms. Even Philly rapper Meek Mill posted it on his Instagram account, captioning the video with multiple laughing face emojis.
This is one of the funniest and sharable videos Ross has ever made and fans are certainly here for it. Rozay's reaction to the record quickly swept the internet with many fans having a laugh.
See fan reactions below.
Rick Ross dancing like that has me crying😭😭😭😭😭😭😭😭😭😭😭😭

— nell🦋 (@nellll_) August 18, 2019
I've been watching the video with Rick Ross dancing to "Suavemente" all day. 😭

— إرلين (@yourfrienderl) August 20, 2019
Rick Ross dancing is my new favorite piece of art the internet has to offer

— Richie Bahama 🏝 (@RapScottDisick) August 19, 2019
Idc how down you are that video of rick Ross dancing will make you laugh

— Mr. LoveYourself (@Statestweets) August 19, 2019