R. Kelly Reveals Shocking Footage Of His Mansion After It Was Burgled
11 December 2017, 10:28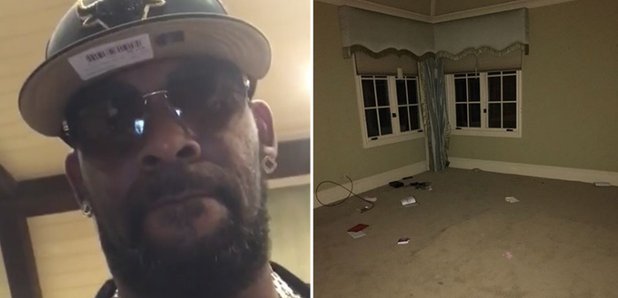 The robbery was reportedly an inside job.
R. Kelly has responded after his Atlanta home was robbed and emptied last month.
In a series of Instagram posts, the 'I Believe I Can Fly' singer revealed the severe extent to which his house was burgled after showing a number of empty, ransacked rooms.
"They basically cleaned out my whole house," he said before showing his empty living room, which was stripped of everything but a coffee table.
"That's what happens when you let people get too close to you… people you've known for 25, 30 years," he said, "This is what happens."
Kelly was on tour when the incident occurred on 26th November; the empty house was discovered when his house cleaner arrived to maintain the residence.
"Everything was gone," she told police when she arrived at the mansion.
Police were alerted of the incident after neighbours reportedly saw removal trucks at Kelly's properties, and that his colleague Alfonso Walker told them that the singer was uprooting to Chicago.
Police have since issued a warrant for the arrest of Walker, who had previously worked "odd-jobs" for Kelly.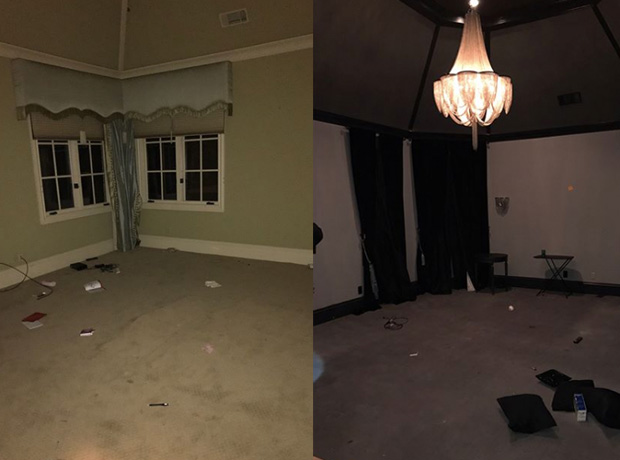 Reports also claim that Walker soon began selling items stolen from the property, from televisions and couches to a diamond-encrusted hoodie.
His nearby rental home in Johns Creek was also stripped of his valuables.
Meanwhile, the R&B crooner is still facing accusations of holding women hostage in a sex cult in his Atlanta compound.