R Kelly 'Responds' After Ex-Girlfriend's Shock Claim He Had Sex With Aaliyah's Mother
18 March 2019, 10:39 | Updated: 18 March 2019, 10:51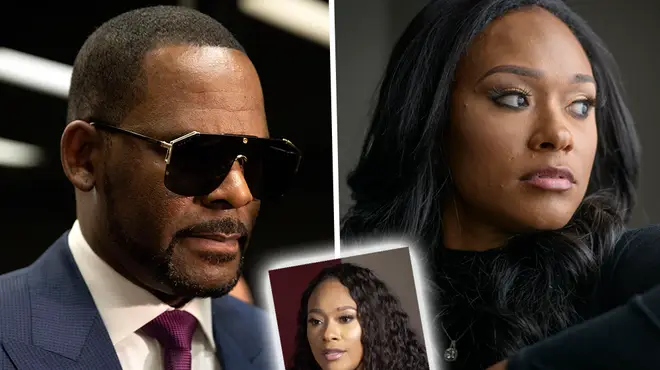 R. Kelly responds to ex-girlfriend Lisa Van Allen's claims that he had a sexual relationship with Aaliyah's mother...
R. Kelly's ex-girlfriend Lisa Van Allen revealed shocking information during her VladTv interview, where she claimed the singer engaged in sexual intercourse with Aaliyah's mother Diane Haughton. Lisa Van Allen claimed R. Kelly engaged in sexual intercourse back in their Detroit home, in the 90's. Van Allen claims that R. Kelly would often sneak out of the covers once Aaliyah was fast asleep, in order to hook up with her mother Diane, on the living room couch.
According to TMZ, a source closely aligned with the singer, reveals that R. Kelly has denied that he ever slept with Aaliyah's mother. The source also claims there is little substance to Van Allen's allegations, in R. Kelly's opinion. The "King Of R&B" reportedly is under the impression he's the target of a smear campaign. The source revealed that Kelly firmly believes that Lisa Van Allen sat down with Vlad TV for her own personal gains.
R. Kelly's ex- girlfriend featured as one of the main speakers against the singer on the Lifetime documentary Surviving R. Kelly. Van Allen gave a detailed account of her and R. Kelly's relationship. During the documentary, Van Allen recalls a time when she underwent an abortion for the singers baby, while they were dating. According to the documentary, R. Kelly married Aaliyah Houghton when she was merely a teenager on falsified documents.
Van Allen told Vlad TV:
"He told me that they were married, that she was pregnant, that he did doctor up the marriage certificate so she could say she was 18, so they could get married". She continued "And the reason was if he thought that she was 18 then he couldn't get charged if someone found out she was pregnant".
R. Kelly's ex-girlfriend added: "This came out of his mouth, I could take a lie detector test to this, this is what he told me. Specifically told me. It's not a rumor, its the truth."
R. Kelly's lawyer Steve Greenberg is putting blame on Aaliyah for the misunderstanding. Although she was a teenager, the lawyer believes she was responsible for coercing Kelly into thinking she was much older when they met/got hitched. This view is arguable as many believe she was a young teenager who was manipulated into a marriage with an elder.
In other news, R. Kelly returns to court on March 22nd to face an intensely-motivated Michael Avenatti on the opposing bench. 
.
.
.