R. Kelly Reportedly Denied Conjugal Visits When His Girlfriends Visit Him In Jail
6 September 2019, 11:36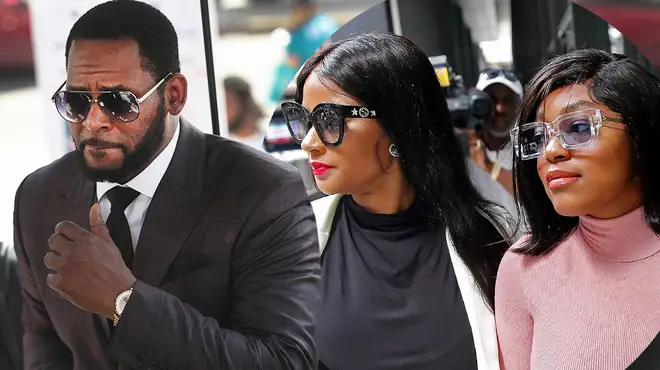 R&B singer R Kelly has reportedly been denied conjugal visits when his two girlfriend came to see him in prison. The visit comes after the singer was transferred to 'general population'.
R Kelly has recently been transferred into general population after being in solitary confinement. Although gen pop provides more leniency, the R&B singer isn't getting the type of visits he'd hope for.
According to TMZ, R Kelly has been denied conjugal visits. Kelly's lawyer, Steven Greenberg, revealed that Kelly's girlfriends Joycelyn Savage and Azriel Clary are planning to go visit Kelly in federal prison in Chicago.
Savage and Clary will reportedly be making the trip on a more frequent basis in order to keep him company but touching will be kept to a minimal.
However, contact will be kept limited to a hug to greet them and a goodbye hug. Besides not being able to have sexual relations in jail, Azriel and Savage also aren't allowed to bring him any food or treats.
Kelly's recent transition from solitary confinement to gen pop has allowed for him to get fresh air, and be in a bigger space with other inmates.
With his new privileges to have visitors, the singer reportedly has been getting along with inmates as many still see him as a legendary figure in music.