R Kelly charged over "disgusting" underage Aaliyah marriage 26 years on
6 December 2019, 11:29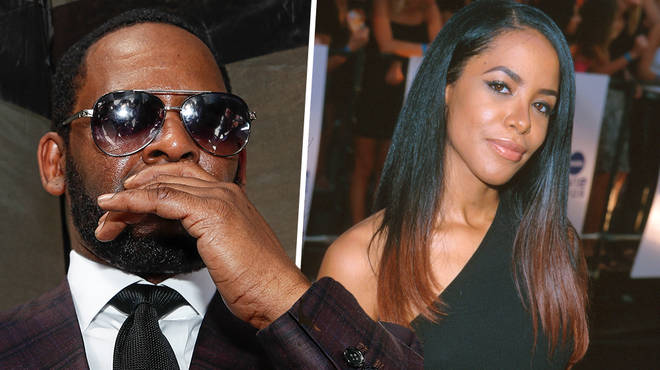 R Kelly is facing new bribery charges after paying an official to fake underage Aaliyah's ID in order to proceed with their 1994 illegal marriage.
R Kelly, 52, has been charged with new bribery charges that are related to his 1994 marriage to then 15-year-old singer Aaliyah.
The unsealed indictment was revised in a Brooklyn federal court, which accuses the "Bump 'N Grind" singer of cooperating with others to pay for a fake ID for "Jane Doe" which is allegedly Aaliyah's alias name in court.
According to The New York Times, the document revealed the marriage took place on August 30, 1994. The fake ID was allegedly used in order to obtain a marriage license that claimed Aaliyah's age was 18=years-old at the time.
A day later, Kelly allegedly married Aaliyah in a secret ceremony. The marriage became annulled months later when her real age was discovered.
Prosecutors have obtained marriage and annulment records for Kelly and Aaliyah. They have also obtained the "Rock The Boat" singer's birth certificate, according to Thursday's court document.
Aaliyah, whose full name was Aaliyah Dana Haughton, passed away in 2001 in a plane crash when she was 22-years-old.
Steven Greenberg, who is Kelly's lawyer, told ABC's Good Morning America earlier this year, that the 52-year-old singer had "no idea" that Aaliyah was only 15 years old when they got married.
At the time, Greenberg claimed Aaliyah was not clear on what her age was with Kelly. Greenberg stated: "My understanding is that she did not claim to be 15, and in order to get married, she had to lie about her age."
On Thursday (Dec 5th) Greenberg claimed that the new indictment "does not appear to materially alter the landscape."
Kelly's other defence lawyer, Douglas Anton, has referred to the lastest charge against his client "ridiculous and absurd".
The new allegations against Kelly expands on an existing racketeering indictment filed in New York against the R&B singer. The indictment accuses him of sexually exploiting underage girls and coercing them into illegal sexual activity.
R Kelly has already been criminally charged on these allegations.