Pusha T Just Threw A Savage Ghostwriting Shot At Drake In His New Song
25 May 2018, 11:30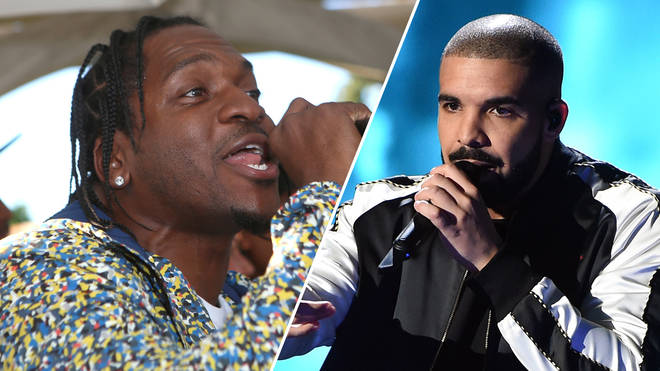 Has Pusha reignited the beef?
Pusha T appears to have dissed Drake on his new album, 'DAYTONA'.
The rapper, who has traded barbs with the OVO hitmaker over the past few years, took aim at Drizzy on his new song 'Infrared', which was partially leaked earlier this week.
On the track, Pusha references the ghostwriting scandal that rocked Drake back in 2015 after Atlanta rapper Quentin Miller was labelled a ghostwriter for Drake, a claim Miller denied.
"Your hooks did it/ The lyrics pennin' equals to Trump's winnin'" spits Pusha, "The bigger question is how the Russians did it/ It was written like Nas but it came from Quentin."
On his 2017 playlist project 'More Life', Drake fired shots at Pusha on 'Two Birds, One Stone', serving as his latest response to the ongoing beef.
During a recent interview with Genius, Pusha opened up about the diss before stating that his 'Infrared' shot is not disputable.
"I heard it, I felt like, okay. I can't have an argument about how real I am. Let's not do that. If it's rap, let's let it be that. And I'm just speaking my truth, on this. I don't think it's anything disputable."
Meanwhile, the rapper has come under fire for his 'DAYTONA' album cover, which features the bathroom of late Whitney Houston.