26 Post Malone lyrics for when you need the perfect Instagram caption
4 March 2021, 12:31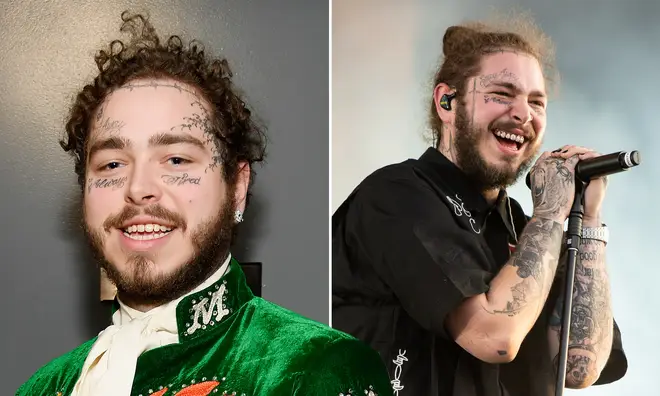 On the hunt for the perfect Instagram caption? Post Malone has got you covered.
Post Malone is currently working on his fourth studio album, the follow-up to 2019's Hollywood's Bleeding. And, much like its predecessors, it's sure to be full of quotables.
If you're searching for a fire caption for your latest Instagram post, look no further - Posty's got you covered. From living your best life at the function to going where the money resides, there's a caption for everything.
Check out the best Post Malone lyrics for Instagram captions below.
Money

I ain't rich yet, but you know I ain't broke - White Iverson

For the money, I'm a savage - Congratulations

Hunnid bands in my pocket, it's on me - Wow.

How could I make cents when I got millions on my mind? - Congratulations

If your money funny, don't talk to me - Candy Paint

My money thick, won't ever fold - Psycho

Goddamn, I love paper like I'm Michael Scott - Candy Paint

Balling since a baby, they could see it in my eyes - Congratulations

Partying

Ice keep pourin' and the drink keep flowin' - I Fall Apart

Get more bottles, these bottles are lonely - Wow.

We bought all the bottles, we came with the models - Deja Vu

Diamonds going crazy like they on the dance floor - Candy Paint

Post Malone - White Iverson

Love

Seasons change and our love went cold - Circles

Everybody's blind when the view's amazin' - Stay

We're running out of reasons, but we can't let go - Hollywood's Bleeding

Never caught a feelin' this hard / Harder than the liquor I pour - I Fall Apart

The feelin' we catchin', my love is a blessin' - Deja Vu

Fightin' for my trust and you won't back down - Sunflower

Was scared of losin' somethin' that we never found - Hollywood's Bleeding

Cars

My roof look like a no-show, got diamonds by the boatload - Psycho

Whippin' in the foreign and the tears keep rollin' - I Fall Apart

Candy paint with the white on top - Candy Paint

Show up in that new Mercedes, you already know I'm faded - Deja Vu

Life

I'm the answer, never question - White Iverson

Don't act like you my friend when I'm rollin' through my ends - Psycho

I have it, I never pass it, I work my magic - White Iverson