Pharrell Unveils New Song 'Here': New Music
14 April 2014, 11:43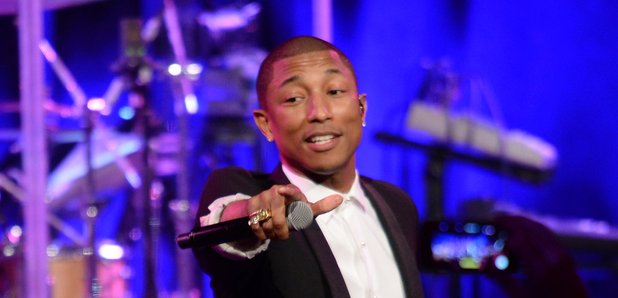 Listen to Skateboard P's latest track off The Amazing Spider-Man 2 Soundtrack.
Skateboard P doesn't stop. Fresh from waving goodbye to the Coachella stage a new Pharrell track entitled 'Here' has surfaced online.
The song, which was written and produced by Pharrell himself, sees the 'Happy' singer explore his vocal range as he sings a ballad about a girl that use to be the love of his life.
Listen to Pharrell - 'Here' below:
"Isn't it clear/ We're here again/ Our thing right where we left it/ A delusion is a flight, first class to nowhere/ While a dream is a blueprint, a plane to go there" Pharrell sings in the emotional song.
The track is the second Pharrell has made for The Amazing Spider-man 2 Soundtrack, following Alicia Keys and Kendrick Lamar's 'It's On Again' which he produced.