Nicki Minaj Shares Wild 'Anaconda' Video Snippet
4 August 2014, 09:44 | Updated: 4 August 2014, 10:19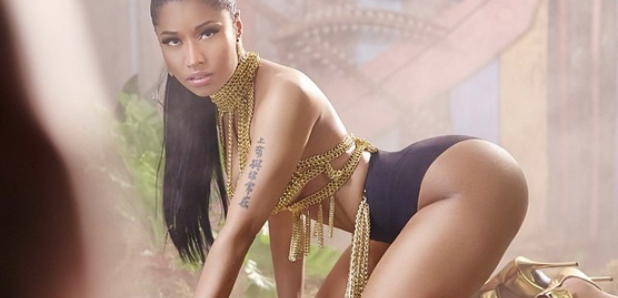 Watch a preview of Nicki Minaj's new video.
Nicki Minaj has posted a 15-second snippet of the official video for new single 'Anaconda' on Instagram.
The wild clip sees Nicki and friends hit the jungle, where she shakes her bum to Sir Mix-A-Lot's iconic song 'Baby Got Back,' which is sampled in the single.
Watch Nicki Minaj's 'Anaconda' video snippet below:
Following a leak on Friday, the new song has now been officially released on iTunes, with no sign of when the full-length video will drop.
This weekend also saw Nicki team up on a 'Flawless' remix with none other than Queen Bey, on the track Beyoncé addresses 'that' elevator incident.