Stream The Listening Party For Nas' New Album 'NASIR' Here
15 June 2018, 10:47 | Updated: 15 June 2018, 10:48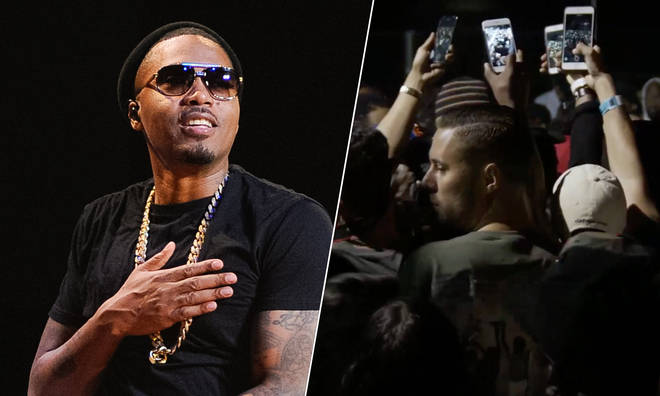 The rapper debuted the album in his hometown of Queens.
Nas unveiled his hotly-anticipated album 'NASIR' last night at a listening party in Queens.
The album is his first in six years, and the event, hosted by Nas in his hometown near Queensbridge Park, was attended by the likes of Pusha T, Mobb Deep's Havoc, Chris Rock and Kim Kardashian.
Kanye West, who produced the album, was also on hand as friends, family, industry insiders and fans gathered to listen to the new Mass Appeal drop.
The party was live-streamed on YouTube - watch it below.
'NASIR" follows in the footsteps of his 2012 record 'Life is Good', and is the fourth Kanye West-produced album to drop in recent weeks.
The Chicago native dropped his solo album 'Ye', Pusha T's 'DAYTONA' and his collaborative album with Kid Cudi 'Kids See Ghosts'. This month also sees the release of Teyana Taylor's upcoming album, which West has produced.
Kanye tweeted that he felt like an "18 year old" again whilst making the beats for Nas' new album. The duo are long-time collaborators, having worked on songs like 'Poppa Was a Playa' and 'We Major'.