Meek Mill Son Spits Bars On Philadelphia Club Stage During His Freestyle - WATCH
31 July 2019, 16:18 | Updated: 31 July 2019, 17:04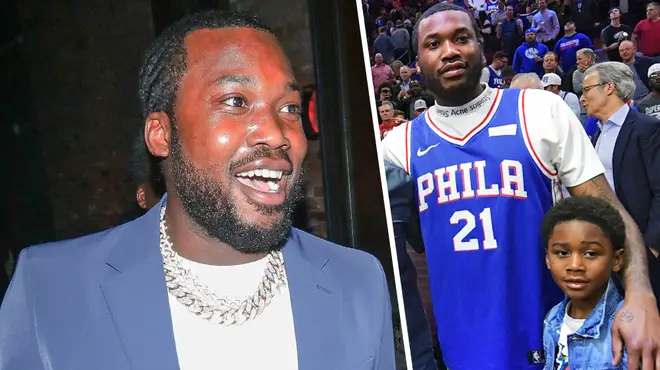 Philly rapper Meek Mill's son took to the stage at a Philly club to spit a fire freestyle.
Meek Mill brought his 9-year-old son on stage during an appearance in his hometown of Philadelphia over the weekend.
The Philly rappers son who is named after him, Rihmeek, has proved that he's been blessed with his fathers talent proved when he spit a freestyle at Philly club NOTO.
The crowd cheered on little Rihmeek as he walked out on stage, while his dad offered some encouraging words. Meek can be heard in the clip saying "Get your bars up, man… Be ready for your destiny," said Meek.
Rihmeek then began spitting from his head, giving the cutest freestyle ever.
Meek then shouted on the mic "make some noise for my son Papi in the building one time" on stage.
Watch the clip above.