Meek Mill Pulled Over By Police In Jamaica After Partying At Strip Club
1 February 2019, 12:47 | Updated: 1 February 2019, 12:49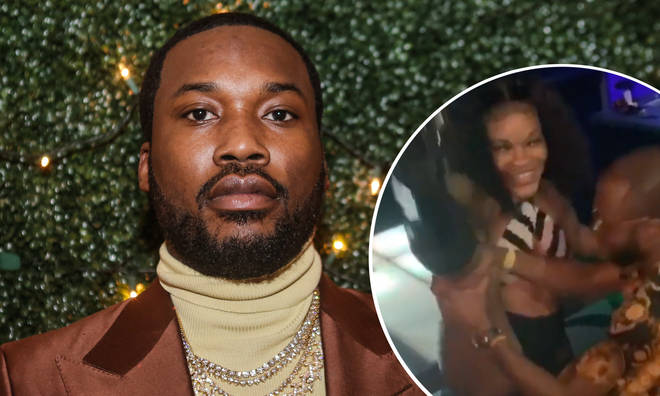 The 'Championships' rapper had another run-in with the cops during a recent trip to Kingston, Jamaica, following a night of wild partying.
Meek Mill has been living it up in Jamaica over the past few days, but his trip almost took a turn for the worst this week.
The Philadelphia rapper, who dropped his latest studio album 'Championships' at the end of last year, hit the strip club during a night of partying in Kingston.
However, after leaving the club, Meek and his friends were pulled over by local police, causing Meek to whip his phone out and capture the moment on Instagram.
The rapper needn't have worried though, as the police merely wanted to take a photo with the Hip-Hop superstar. "Y'all pulled us over - you scared us!" Meek exclaimed in the clip.
"We thought we were getting locked up," he added, before the officials assured him that "nothing like that" will happen.
The 31-year-old rapper had been documenting the wild night on social media, with his friends clearly enjoying themselves during their night on the town.
The rapper had reason to be skeptical. Meek was famously released from jail in April last year after serving almost five months for violating a probation dating back to 2009.
Meek has since become an activist and has teamed up with a group of powerful figureheads, including fellow rapper Jay-Z, to tackle prison reform.