Did Meek Mill Savagely Respond To Nicki Minaj's Claims Of Being Abused By Ex-Boyfriend?
3 October 2018, 16:28 | Updated: 3 October 2018, 16:30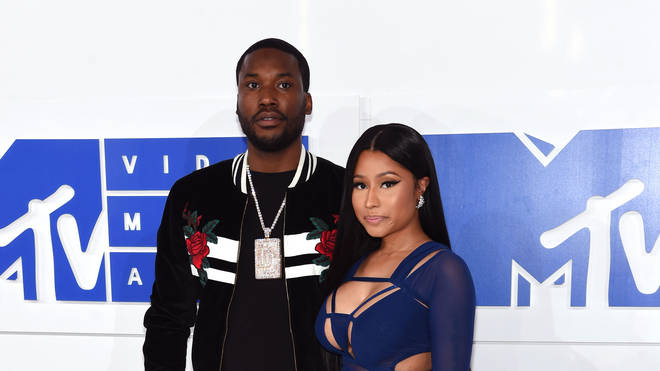 Meek Mill has fired back...
Meek Mill appears to have sent a strong message to Nicki Minaj after she accused an ex-boyfriend of abusing her.
The 'Chun Li' rapper, who previewed a teaser clip from her upcoming Queen documentary, admitted the abuse was so bad she was "scared to get in the studio."
She also claimed that the relationship was so bad, it affected her self-esteem and caused her to relocate to Miami where she began to rediscover her confidence.
Although Nicki Minaj didn't mention any names in the teaser clip, some fans believe the time-frame may match up with Meek Mill, whom she dated between xx and January 2017.
Interestingly, following the release of Nicki Minaj's Queen trailer, Meek Mill posted a very cryptic message across his social platforms.
The Philly rapper posted a paragraph of text defining the traits of a narcissist, alongside the caption "lol".
"When cornered, they'll lash out by claiming that they are the real victim," began the post.
"Their story will detail your drinking problem, depression, jealousy, low self-esteem, financial woes etc."
See Meek Mill's Instagram post below:
Nicki Minaj is yet to respond to the apparent jab.
However fans have already been reacting to Meek Mill's post.
She didn't even name you but clearly you felt attacked.

— Em-Li (@em_minaj) October 2, 2018
I'll assume this isn't about Nicki. She's dated other men beside you. Did you really need to put the shoe on?

— stasia 🔮 (@shaDynastyx) October 2, 2018
Meek are you guilty... cause she never mentioned your name so this post is unnecessary

— Jonaé 🇻🇨 (@islandgirl_784) October 2, 2018
According to this tweet he's guilty, she never said anyone's name. If wasn't guilty he would've never posted this.

— Chinaza (@Chinaza97130499) October 2, 2018
Meanwhile, Meek Mill is reportedly working on new music with Nicki Minaj's arch-rival Cardi B.