Meek Mill's Rumoured Girlfriend Seemingly 'Confirms' Their Relationship On Instagram
30 May 2019, 10:46 | Updated: 30 May 2019, 10:47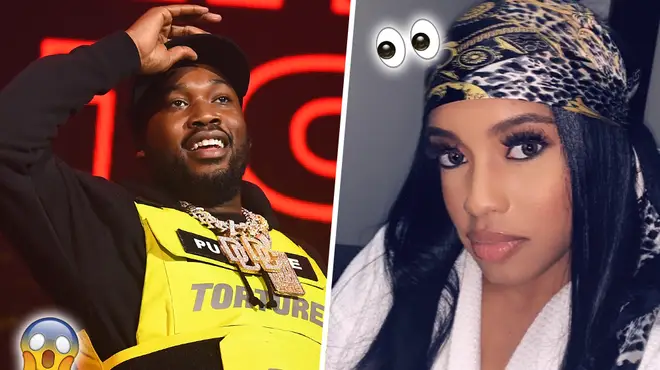 Meek Mill's most recently rumoured girlfriend Milan Rouge, has seemingly confirmed their relationship while responding to a fan's comment on Instagram...
For the past couple months, Meek Mill fans have been suspecting that he has a new girlfriend. Many women have been rumoured to be Meek Mill's girlfriend since his break up with Nicki Minaj.
However, Milan Rouge, who is one of the girls that have been rumoured to be with Meek, has recently spoken on the rap star. Streetwear Milano Di Rouge owner, Milan, just 'confirmed' that she is dating Philly rapper Meek Mill.
Milan recently posted a photo of herself on Instagram embracing her natural hair.
She complained about her frontals ripping out her baby hairs, while promoting products she uses to help her natural hair grow back.
A fan suggested that Milan was going natural to please Meek after his dislike for frontals. Milan responded while suggestively confirming that Meek Mill is her beau.
The YouTuber/clothing line owner replied: "I like lace fronts even if he don't. I'll still wear wigs. I just need to give it a break".
This isn't a direct confirmation that they are officially together, but it sure did give fans the same impression.
Meek Mill went on a rant against lace-front wigs at the beginning of this year. He detailed a bad scenario he experienced with a woman's wig.
The rapper revealed that ever since he accidentally pulled a girl's wig off while getting intimate with her, he hasn't been for lace fronts.