EXCLUSIVE: Is Mary J. Blige Working On A Biopic Of Her Life?
10 November 2016, 14:34 | Updated: 10 November 2016, 15:00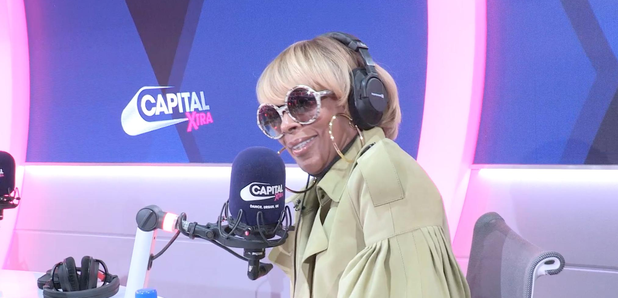 Mary J. Blige just hinted at some exciting news.
Mary J. Blige has hinted that she might be involved in the creation of a biopic about her life.
The iconic R&B singer dropped the news during a visit to Capital XTRA, when Manny Norté suggested the time was right for a movie to be made about her life.
Watch below:
"It's coming" she confirmed.
Mary. J Blige's legendary career stretches back to the early 1990s, where she worked with all the Hip Hop greats including The Notorious B.I.G., Puff Daddy, Jay-Z and most recently Kanye West.
Mary also revealed the two rappers she thinks are the best in the game right now, hit play on the video below to find out who.
Meanwhile, Mary J. Blige's new album 'Strength Of A Woman', featuring lead single 'Thick Of It', is set for release before the end of the year.

You might also like...