Major Lazer And P.A.F. F Unveil Remix To Dimitri Vegas, Like Mike, DVBBS And Borgeous' 'Stampede': New Music
7 March 2014, 10:52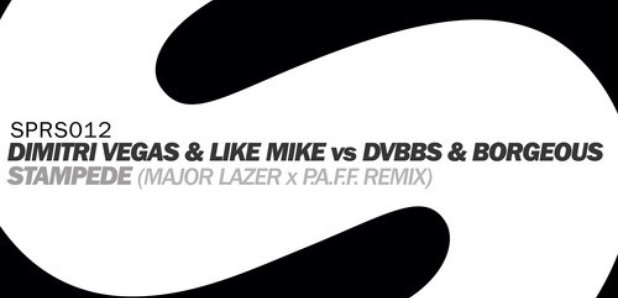 Hear the re-work of the track.
Major Lazer have jumped on Dimitri Vegas' collaboration with Like Mike, DVBBS and Borgeous 'Stampede'. The Diplo-lead group keep the original catchy melody but add some otherwise absent female vocals to mix up the the 2013 track in time for its revival for the 2014 festival season.
Listen to Dimitri Vegas & Like Mike vs DVBBS & Borgeous – 'Stampede' below:
The track follows the release of Major Lazer's five-track Apocalypse Now EP which sees the group hook up with Pharrell on Aerosol Can and Sean Paul on Come On To Me.