Lil Wayne Performs Lil Nas X's 'Old Town Road Remix' Live On Stage - WATCH
5 August 2019, 17:34 | Updated: 5 August 2019, 17:36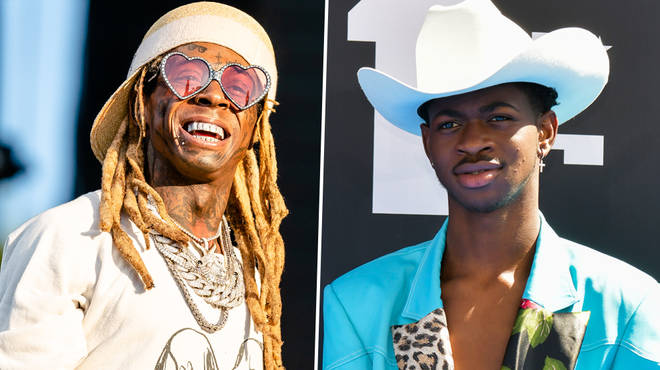 New Orleans rapper Lil Wayne takes to the stage and performs his remix to Lil Nas X's "Old Town Road" live at Lollapalooza.
Lil Wayne has reportedly performed his remix to Lil Nas X's hit "Old Town Road" at Lollapalooza. "Old Town Road" is officially the longest running No. 1 song on the Billboard Hot 100 ever.
While there has already been four official remixes of the track, the Lil Wayne remix has been anticipated as the rapper doesn't often feature on artists songs.
Lil Wayne was suspected to have recorded a remix of "Old Town Road", and now he's given his fans a special teaser with his performance at Lollapalooza.
Although Weezy previously wasn't sure whether the remix was ever going to be officially released, the rapper still performed it on stage.
Rapper Lil Nas X has teased there may be a possible remix to his song with the idea of a "Panini".