Lauren London Shares Heartwarming Birthday Tribute To Her & Lil Wayne's Son
10 September 2019, 13:01 | Updated: 10 September 2019, 13:03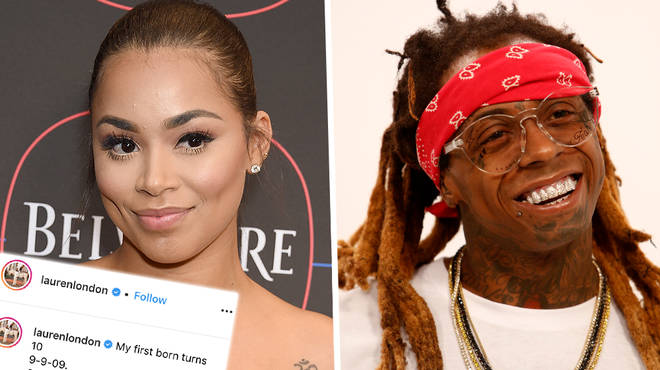 Actress Lauren London has posted a heartwarming tribute to her and Lil Wayne's son, Kameron Carter. Taking to Instagram, London writes a poem to her first born.
Lauren London has taken to Instagram to share a heartwarming birthday tribute to her and Lil Wayne's son, Kameron Carter.
The actress and rapper were in a relationship when Lauren conceived Kam, who is her first born. London has posted an emotional tribute to her son Kam, on his 10th birthday.
Lauren London took to Instagram to share a beautiful poem on Instagram to commemorate her eldest son's 10th birthday. In the poem, Lauren shares how grateful she is to have a healthy son and also for being a special blessing in her life.
The poem reads
"My first born turns 10
9-9-09.
09-09-19 today

Kam opened my heart 10 years ago 
A gift from the most high
A consistent act of service 
A gift 
Kameron is full of soul and a constant reminder of Gods unconditional Love. 
My Sonshine! 
Happiest Birthday my Brave boy"
Earlier this year, Kam spoke at Nipsey Hussle's public memorial service in Los Angeles. During his speech, he explained his relationship with Nipsey Hussle and recounted a dream he had after the rapper's tragic death.