Giggs Slams Krept And Konan In Savage Instagram Post
3 December 2018, 17:20 | Updated: 3 December 2018, 19:16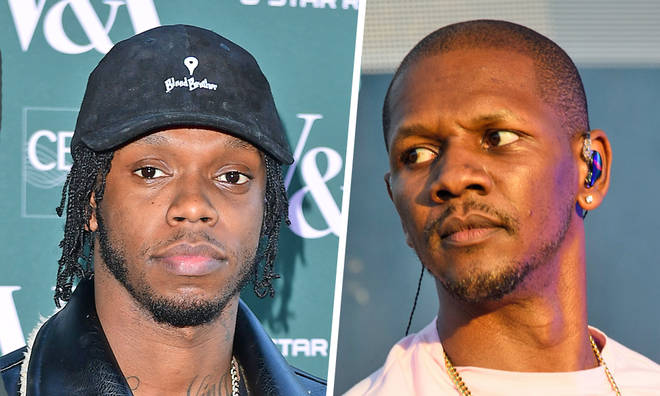 Giggs hit out at Krept & Konan on Instagram and claimed the rappers are 'frauds' who 'make me sick' after Krept's outspoken comments.
Having seen DigDat's 'Air Force Remix' hit the top 20 on the UK chart, there were celebrations for Krept and Konan after they featured on the track, however fellow rapper Giggs didn't take too kindly to Krept's comments on Instagram.
Taking to Insta and sharing behind the scenes pictures from the 'Air Force Remix' video shoot, Krept wrote, 'A f**king drill song just went top 20. This was so important, Game changing!! This one was for the streets!!! You can literally make any f**king type of song you want and chart without mainstream radio tv etc... they cant control it anymore'.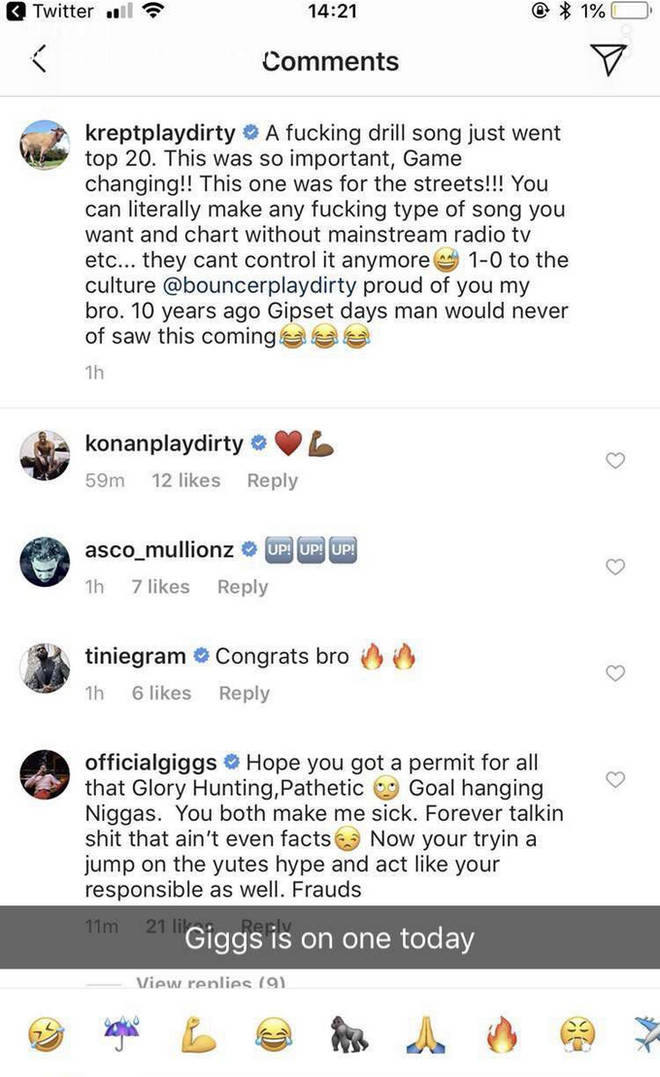 Krept went on to say, '1-0 to the culture @bouncerplaydirty proud of you my bro. 10 years ago Gipset days man would never of saw this coming' and it was those words which Giggs appeard to be upset.
Responding to Krept's comments, Giggs wrote, 'Hope you got a permit for all that Glory Hunting, Pathetic. Goal hanging N**as. You both make me sick. Forever talkin shit that ain't even facts. Now your tryin a jump on the yutes hyoe and act like your responsible as well. Frauds'.
Giggs' comments were later removed from Instagram and it's not known whether they were removed from by Giggs himself or whether Krept deleted them.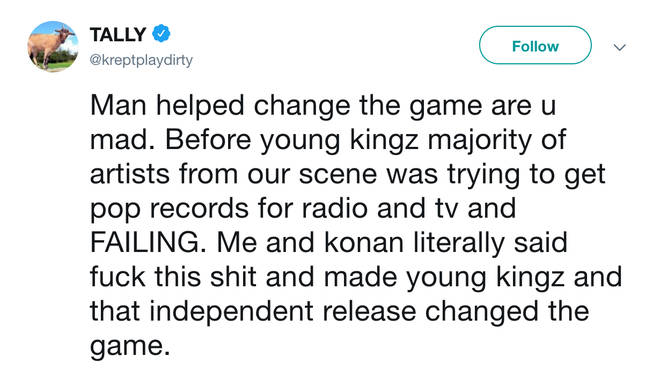 It's not the first time that Krept has spoken out about being one of the forefathers of the UK rap scene - back at the end of November the South London rapper took to Twitter and sent a flurry of messaging telling people to put some respect on Krept and Konan's name.
> Download Our Free App For All The Latest Music News!