Swizz Beatz 5-Year-Old Son Actually Produced A Song On Kendrick Lamar's New Album
4 March 2016, 10:21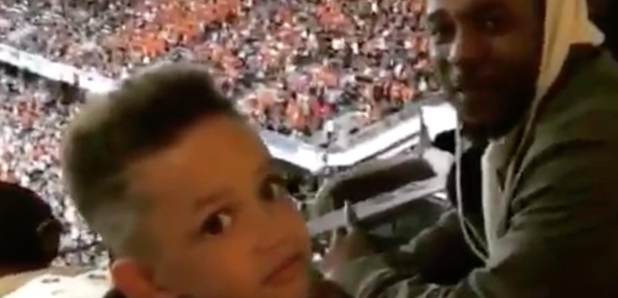 Five-year-old Egypt receives a credit on track seven of 'Untitled Unmastered.'
The only thing more surprising than Kendrick Lamar dropping a new album overnight was the news that Swizz Beatz and Alicia Keys' five-year-old son produced a track on the album, 'Untitled Unmastered.'
Five-year-old Egypt receives a credit on track seven, '2014-2016,' on the album.
Swizz Beatz congratulated his son on Instagram, posting a series of 'proud dad' pictures and videos.
"Thx #Kendrick for investing in the future !!!" Swizz wrote.
Really, we all should have seen this coming. Swizz was not joking when he mentioned his son was hooking up with Kendrick a while back.
Swizz Beatz wasn't kidding when he said his son was working on a beat for Kendrick. pic.twitter.com/fmbhZSW4Eb

— Only Hip Hop Facts (@OnlyHipHopFacts) March 4, 2016
And this basically sums up how everyone feels about it....
Swizz Beatz 5 year old son produced a track for Kendrick at the age of 5. What am I doing with my life

— LEEN (@Leen2mean) March 4, 2016