Kanye West, Rihanna And Paul MacCartney Have A New Song Coming Soon
5 January 2015, 14:37 | Updated: 5 January 2015, 14:38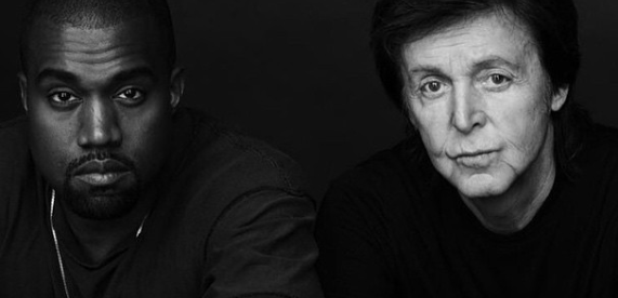 Ty Dolla $ign revealed that the four of them have made at least seven tracks together.
If you thought Kanye West and Paul McCartney's surprise collaboration on 'Only One' was a one-off surprise, think again.
The 'Bound 2' rapper has another song coming out with 'The Beatles' legend and this time Rihanna's also involved.
Ty Dolla $ign has revealed that when he worked with McCartney and West on the ode to North West back in September, during a recording session in Mexico, he also recorded seven or eight other tracks with the pair, one of which features Rihanna.
"Me, Rihanna, 'Ye and Paul got a song about to drop" he told Billboard.
"It's gonna drop soon. I heard they shot the video recently. I don't know what the final title is, but I know it's crazy so just be looking out for [it]."
'Ye dropped the Paul McCartney collaboration 'Only One,' which hears him sing from the point of view of his mother, Donda, who passed away, just before the clock hit midnight on New Year's Eve.