Why did Joe Budden fire co-hosts Rory Farrell & Jamil "Mal" Clay from the podcast?
14 May 2021, 17:21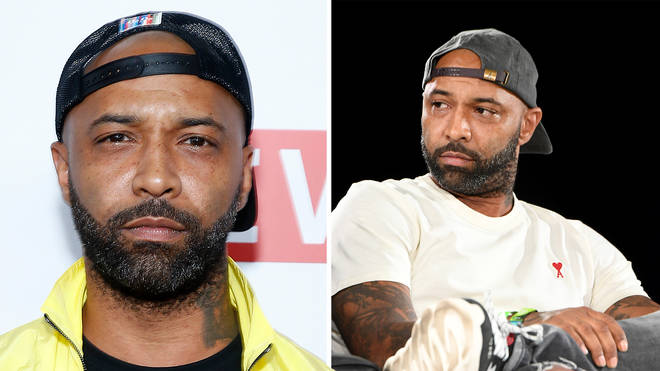 What has Rory & Mal said since being fired from 'The Joe Budden podcast'? Here's everything that happened between the hosts.
Joe Budden became trending on Twitter after he fired his co-hosts, Rory Farrell and Jamil "Mal" Clay from 'I'll Name This Podcast Later' – alternatively called 'The Joe Budden Podcast'.
On Wednesday (May 12) fans of the podcast blew up social media after listening to Budden, 40, go into a very heated rant about Rory & Mal.
But what actually happened? Why did Joe Budden fire Rory & Mal?
Why did Joe Budden get angry with Rory & Mal?

On a recent episode of "I'll Name This Podcast Later," Budden revealed that there was a breakdown in communication between him and his co-hosts.

The breakdown in communication resulted in Rory and Mal taking a month-long absence from the podcast.

Rory (R) and Mal (L) co-host alongside Joe Budden for his 'The Joe Budden podcast'.

Picture: Getty

Budden let his fans know where he stands with the rumours around personal issues between Rory and AJ Akademiks.

The pair previously hosted Everyday Struggle with Budden and Nadeska Alexis.

"It's all about the timing of the universe," Budden said around 19 minutes into the episode.

He continued "Fortunately for Ak, when I left Complex, that gave him more leverage and he knows that. That's stick-up time. 'Everything Joe wanted, I want it too.' So, no, he's not leaving such a beautiful situation but Ak has seen me when I was doubtful of information."

"Ak has seen me when it was me against the company. Ak has seen me when it was me against him, me against Nadeska. … He's able to read the f**king tea leaves, man, and that's an important piece."

Budden added that himself and Akademiks now have a "mutual respect".

Budden proceeded to claim that his relationship with Rory was affected after he took issue with Budden still having contact with Akademiks.

Budden—who claimed he doesn't know Akademiks "to be a liar"—also said he had suspicions of Rory having sent people to Akademiks' home during their personal beef.

In one clip from the podcast, Budden revealed he's firing Rory.

He says: "Rory feels like he has so many options here, somehow he still feels like he's running the show [and] he still feels like he has choices and options, he feels like he's entitled to more".

"Rory, you are in breach of your contract. And from this point forward, you are fired and you are not welcome back." Budden added.

Budden also considered Rory a behind-the-scenes "liability" and said Rory and Mal should start their own show called the "Joe Budden starter pack".

What has Rory and Mal said since Joe Budden fired them?

On Thursday (May 13) Rory took to Twitter to respond after Joe Budden fired him.

The ex co-host promised he will be revealing details about how things really went down sometime "soon."

Taking to Twitter, Rory wrote: ""Mannn .. what an era .. thank you to everyone that listened, supported, told their friends about us, bought a subscription, ticket, or merch .. any value starts & ends with y'all ," he tweeted.

"I'll get to that messy s**t soon but in the meantime I'm here to celebrate an amazing run!! Love."

Mal later addressed the situation on his Twitter.

He began: ""The lies are always loud. The truth is always quiet. I promise you," tweeted Mal. "The supporters deserve the truth." he added.

"Black people love to discredit one another. It's a disease that kills our community," he tweeted.

The lies are always loud. The truth is always quiet. I promise you.

— MAL (@MAL___) May 13, 2021

"I've been cool and quiet for too long. I'm allowed to get out of character for at least an hour. Maybe 40 mins. The truth is usually short and simple." Mal said in another tweet.

Mal ended his statement by writing "I'm not with the corny sh*t," he tweeted.

"I'm only willing to sit down and address everything because people supported something for years. They deserve that."
Let us know your thoughts @CapitalXTRA