Watch Jay Z, Rihanna, Beyoncé And More At Tidal's Press Conference
31 March 2015, 10:12
Beyoncé, Rihanna, Nicki Minaj, Madonna, Usher, Calvin Harris Tidal Press Conference 2015
18:46
A handful of the world's biggest musicians gathered last night for an important announcement.
Last night (30th March) some of the biggest names in the music industry, including Jay Z, Kanye West, Beyoncé, Rihanna and Nicki Minaj, all gathered on one stage at a press conference for Tidal, which was streamed live across the globe.
Also joined by J Cole, Calvin Harris, Madonna, Daft Punk, Deadmau5 and Alicia Keys, the artists announced the relaunch of music streaming service Tidal, revealing the the majority of the company was owned by them, the artists.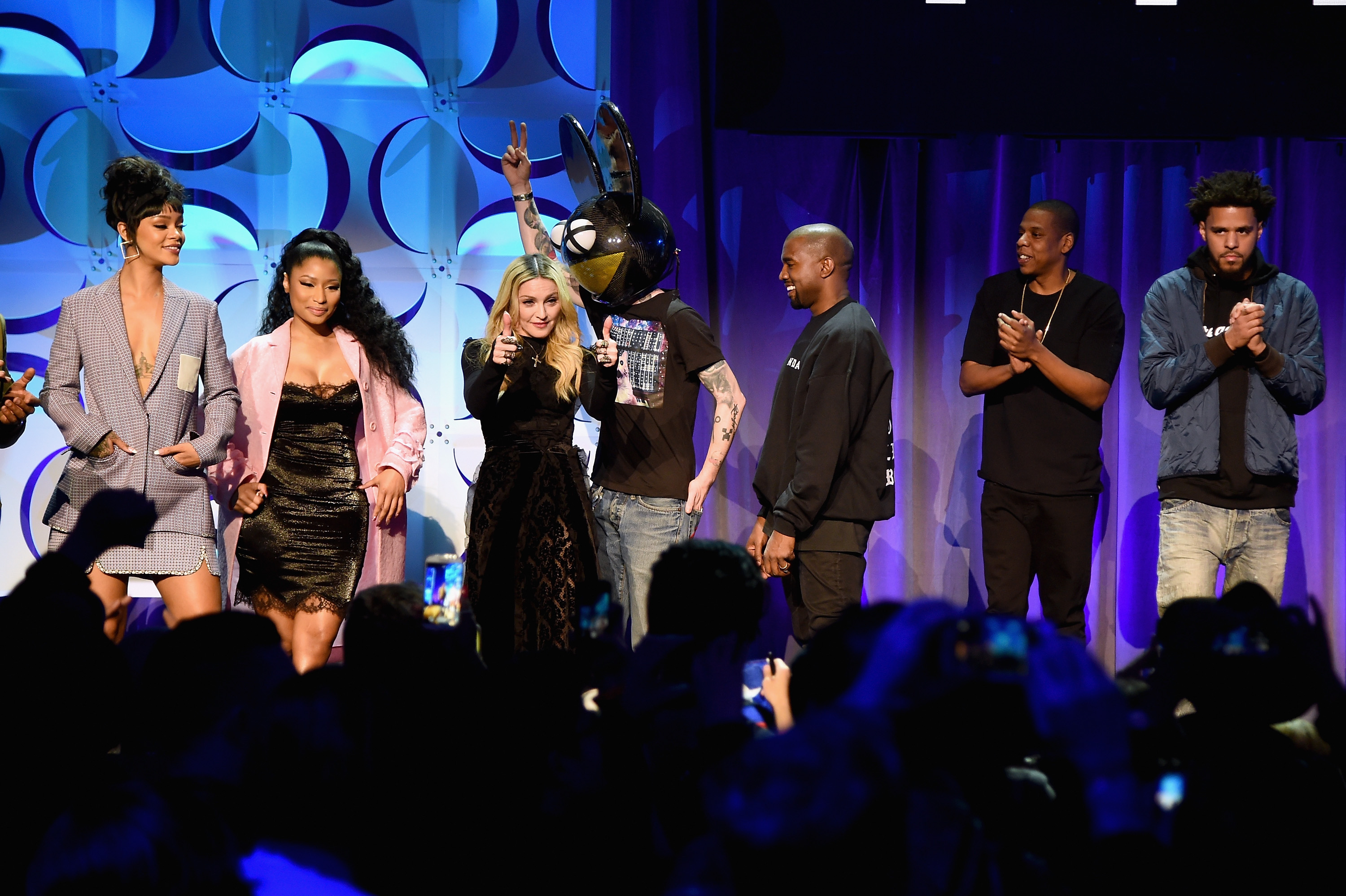 "We come together before you on this day... with one voice in unity in the hopes that today will be a moment that will forever change the course of music history," Alicia told the audience. "Our goal is simple: We want to create a better service and a better experience for both fans and artists, and that is our promise to the world."
Tidal will rival music streaming service Spotify, but sets itself apart by offering high-fidelity audio and exclusive content.
The artists stood side-by-side on the stage and stepped forward one by one to signed a "declaration" that Keys' said will "forever change the course of music."
If you missed it, watch the full press conference above.