Swizz Beatz Posts Old Footage Of Jay Z And Timbaland In The Studio
31 July 2014, 11:29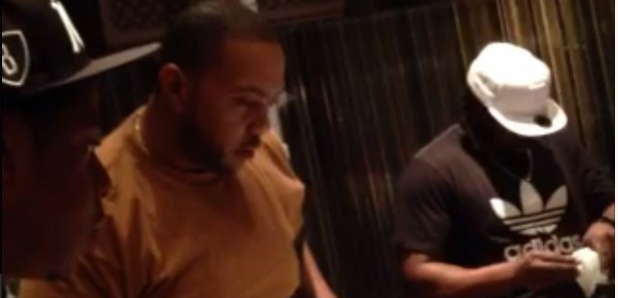 This is what the making of 'Magna Carta Holy Grail' looked like.
Swizz Beats has taken to Instagram to unveil previously unseen footage of time he spent in the studio with Timbaland and Jay Z during the making of Jay's 'Magna Carta Holy Grail' album.
Jay's heard piecing together the tenth track on his 2013 album, 'Versus' and the group seem as focused as ever to get the album sounding spot on.
Watch the videos of Timbaland, Jay Z and Swizz Beatz in the studio below.
(Warning: These videos contain strong language that some people may find offensive.)