J. Cole new album 'The Fall Off' 2020: release date, songs, tracklist, features & more
7 January 2020, 14:28 | Updated: 29 January 2020, 15:14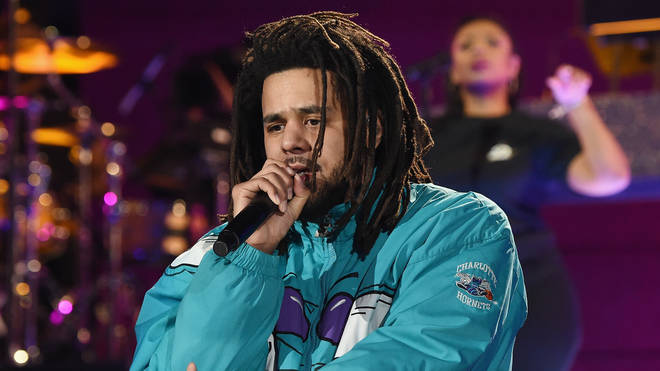 The Dreamville rapper is set to make a big return the follow-up to 2018's 'KOD'.
At the end last year, J. Cole revealed that his new album 'The Fall Off' is set to drop at some point in 2020.
The record will be the follow-up to his critically-acclaimed 2018 album 'KOD', which boasted hits including singles 'KOD' and 'ATM' and fan favourites 'Kevin's Heart' and '1985 (Intro to The Fall Off)'.
The latter was the final track on the album and hinted at the rapper's next release. Here's everything we know so far.
What is the name of the album?

During his headline performance at Day N Vegas music festival in November last year, Cole teased the title of his upcoming album, 'The Fall Off'.

A fake political campaign advert played on screen, which included clips of the rapper thought the years, with narration over the top saying:

"A man whose humility knows no bounds. A man whose pen is so potent, each word of his verses reportedly cost $2,000. We need someone with big ideas and bold solutions. An expert in diplomacy. A candidate that can heal the inter-generational war."

The ad closed with what appeared to be the campaign slogan - and the name of the album - "Vote The Fall Off for 2020."

When will the album drop?

As previously mentioned, J. Cole teased that his upcoming album is expected to drop in 2020 as per the slogan "Vote The Fall Off for 2020."

No singles have been released as of yet, so it's unclear which month of the year Cole's is planning on releasing his new music.

What songs are on there?

No word yet on which songs will be included on the album.

The final track of 2018's 'KOD' was titled "1985 (Intro to 'The Fall Off')", so can we expect a follow-up or an extension of this?

Who features on the album?

Cole is yet to announce who's featured on 'The Fall Off'. However, if his 'platinum with no features' streak is anything to go by, he might ignore the whole features side of things altogether.

He could enlist his some of his Dreamville Records roster of artists - Bas, Ari Lennox, J.I.D. are all possibilities - but we'll have to wait and see.