J. Cole new album 'The Off-Season' 2021: tour, songs, tracklist, features & more
24 June 2021, 14:15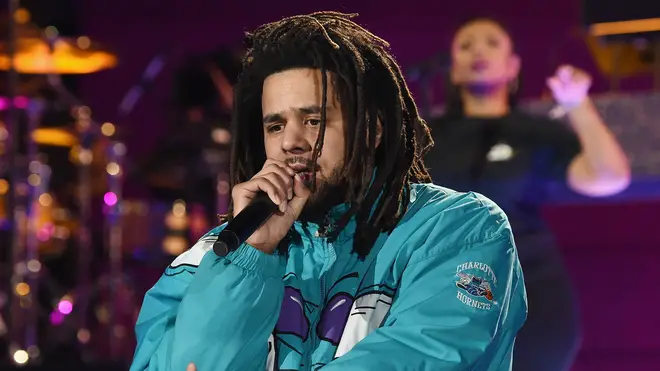 The Dreamville rapper has made a big return with the follow-up to 2018's 'KOD'.
J. Cole has dropping his hotly-anticipated new album, The Off-Season.
The record serves as the follow-up to his critically-acclaimed 2018 album 'KOD', which boasted hits including singles 'KOD' and 'ATM' and fan favourites 'Kevin's Heart' and '1985 (Intro to The Fall Off)'.
The latter was the final track on the album and hinted at the rapper's next release. Here's everything we know so far.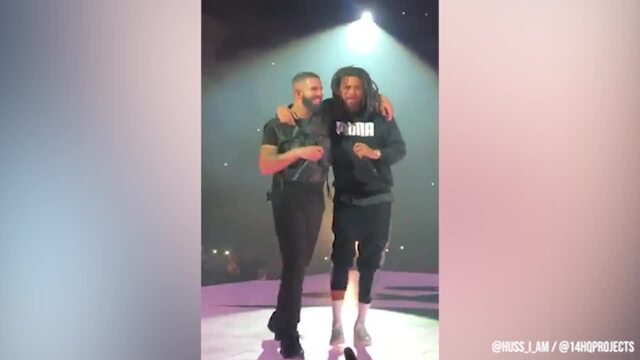 Drake announcing new music with J.Cole
When is J. Cole going on tour?

J. Cole has announced his upcoming 2021 U.S. tour in support of his album, The Off-Season.

Supporting by 21 Savage and Morray, the 17-date tour kicks off in September in Miami and wraps in October in Los Angeles.

See the full J. Cole dates below

September 24 – Miami, FL @ FTX Arena
September 25 – Orlando, FL @ Amway Center
September 27 – Atlanta, GA @ State Farm Arena (without 21 Savage)
September 28 – Greensboro, NC @ Greensboro Coliseum Complex
September 29 – Philadelphia, PA @ Wells Fargo Center
October 1 – Boston, MA @ TD Garden
October 2 – Brooklyn, NY @ Barclays Center
October 4 – Washington DC @ Capital One Arena
October 5 – Detroit, MI @ Little Caesars Arena
October 7 – Chicago, IL @ United Center
October 10 – Houston, TX @ Toyota Center
October 11 – Dallas, TX @ American Airlines Arena
October 14 – Denver, CO @ Ball Arena
October 16 – Las Vegas @ MGM Grand Garden Arena
October 17 – Phoenix, AZ @ Phoenix Suns Arena
October 20 – Oakland, CA @ Oakland Arena
October 21 – Los Angeles, CA @ The Forum

What is the name of the album?

At the beginning of May, J. Cole announced the name of his new album, The Off-Season.

In April 2021, J. Cole manager teased the name of the album alongside a photo of the rapper in the studio.

"[Mind blown emojis] The Off-Season. pack your bags. [rocket emoji] in two weeks," Bas wrote in the caption of the image.

At the beginning of May, J. Cole announced the name of his new album, The Off-Season.

Picture: Instagram/@realcoleworld

The initial name for the album was thought to have been 'The Fall Off'.

During his headline performance at Day N Vegas music festival in November last year, Cole teased the title of his upcoming album.

A fake political campaign advert played on screen, which included clips of the rapper thought the years, with narration over the top saying:

"A man whose humility knows no bounds. A man whose pen is so potent, each word of his verses reportedly cost $2,000. We need someone with big ideas and bold solutions. An expert in diplomacy. A candidate that can heal the inter-generational war."

The ad closed with what appeared to be the campaign slogan - and the name of the album - "Vote The Fall Off for 2020."

What songs are on there?

Check out the full tracklist to The Off-Season below.

9 5 . s o u t h
a m a r i
​​m y . l i f e (Ft. 21 Savage & Morray)
​​a p p l y i n g . p r e s s u r e
p u n c h i n ' . t h e . c l o c k
1 0 0 . m i l '
p r i d e . i s . t h e . d e v i l (Ft. Lil Baby)
​l e t . g o . m y . h a n d (Ft. Bas)
​i n t e r l u d e
​t h e . c l i m b . b a c k
​​c l o s e
h u n g e r . o n . h i l l s i d e

Check out the full tracklist to The Off-Season.

Picture: J. Cole/Twitter

When will the album drop?

J. Cole has announced that The Off-Season will drop on May 14th, 2021.

As previously mentioned, J. Cole teased that his upcoming album is expected to drop in 2020 as per the slogan "Vote The Fall Off for 2020."

No singles have been released as of yet, so it's unclear which month of the year Cole's is planning on releasing his new music.

Bas has appeared to confirm that Cole's album will be dropping in mid-May.

Back in December, rumours around J. Cole's album began to swirl after Apple Music's Radio 1 show host, Zane Lowe, made an announcement during his show.

The host said that he had inside information that something very big was coming tonight. He added that that "something big" would make friends happy.

Many fans suspected it was J.Cole dropping his new album, as it's the sixth anniversary to his 2014 Forest Hills Drive album.

Zane Lowe addresses J.Cole album rumours.

Picture: Twitter

However, Lowe quickly dispelled the rumours in one tweet. He wrote "I said, we can't tell you who is releasing, so why not assume it's your favourite artist."

"It was a joke with the team. No mention of anyone specific. And I will say, I am not referring to [J. Cole]."

Who features on the album?

Lil Baby, Bas, 21 Savage and Morray all feature on the record.

Timbaland sparked speculation that he's produced at least one track on the album. after Cole announced the album's upcoming release, he shared a message on Instagram alongside the album's artwork.

"I told y'all the king has returned !!!!!" he wrote, "@realcoleworld @beatclub watch me work!!!!"

Back in January, the producer previewed the instrumental to an unreleased track and tagged the Dreamville rapper in the caption, hinting at a potential collaboration.

What is J. Cole's 'Applying Pressure: The Off-Season' documentary about?

J. Cole has released a new documentary called Applying Pressure: The Off-Season Documentary on Monday (May 10).

The 12-minute documentary is about the making of the rapper's new album 'The Off-Season'.

The documentary opens with a clip ofCole talking to 21 Savage about his album title and approaching his career like an athlete, with training and drills.

"One more time before I leave, before I feel like I'm fulfilled in this game, let me try to reach new heights from a skill level standpoint," he tells 21.

J. Cole reveals 'The Off-Season' documentary trailer

Further on in the doc, Cole talks about making efforts to not become complacent despite comfortability from successes and luxury life.

The rapper also spoke about how fatherhood changed his life.