J. Cole Unveils New Album '2014 Forest Hills Drive' Tracklisting
30 November 2014, 12:24 | Updated: 30 November 2014, 12:25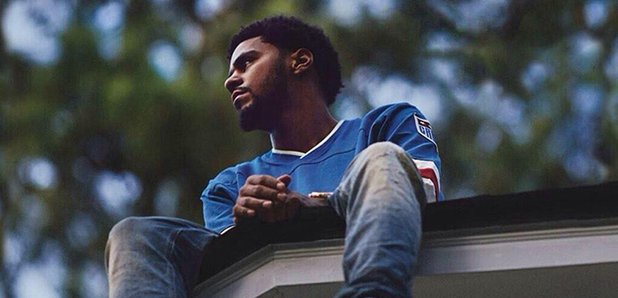 Here are all the songs on what is shaping up to be one of the year's biggest new releases.
J. Cole has announced the tracklisting for his new album '2014 Forest Hills Drive'.
The album, which is released on December 9th, is the fast follow-up to last year's 'Born Sinner'.
The album's title is named after the childhood home in Fayetteville, North Carolina where J. Cole grew up. The rapper recently released a video showing him re-visiting the property, which he has re-purchased.
He told Complex: "It was validation, it was vindication for them foreclosing this place [on] my mom, and it was also a symbol for me like I know what's important. You can't run from home."
The tracklist for '2014 Forest Hills Drive' is:
'Intro'
'January 28th'
'Wet Dreamz'
'03 Adolescence'
'A Tale of 2 Citiez'
'Fire Squad'
'St. Tropez'
'G.O.M.D.'
'No Role Modelz'
'Hello'
'Apparently'
'Love Yourz'
'Note to Self'