J. Cole 'L.A. Leakers Freestyle' lyrics meaning explained
13 May 2021, 12:20 | Updated: 13 May 2021, 12:21
What are the lyrics to J. Cole's L.A. Leakers Freestyle? What do they mean?
J. Cole graced the mic at Power 106's L.A. Leakers to freestyle over a pair of rap classics: Mike Jones' "Still Tippin'" and Souls of Mischief's "93 'Til Infinity."
The North Carolina rapper is readying his new album 'The Off-Season' for its release on Friday (May 14th). This new freestyle just made fans more excited to hear the new music Cole has up his sleeve.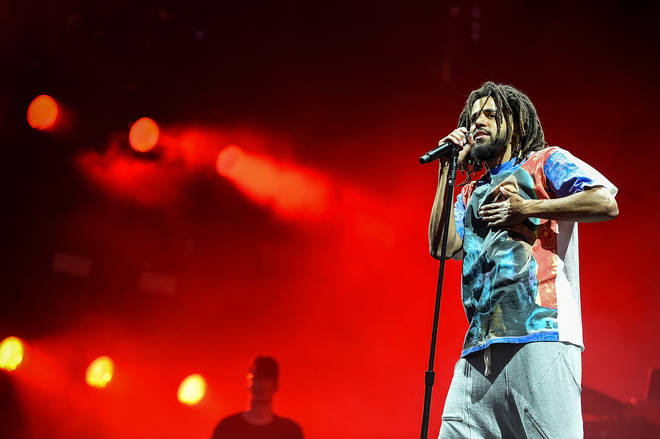 Cole began by effortlessly spitting over Souls of Mischief's classic track, before moving onto the beat of the Swishahouse crew's 2004 anthem "Still Tippin'".
While many fans were hyped after listening to J.Cole's swift and slick bars, others were not so impressed when he dropped a line in about actor Bill Cosby.
Cole rapped the lyrics: "No Bill Cosby s**t, but if n****s is sleepin', then f**k 'em", which caused controversy online.
Given that Bill Cosby is in jail over a number of sex offences, fans deemed the line highly inappropriate and disrespectful to the victims of the sex offences.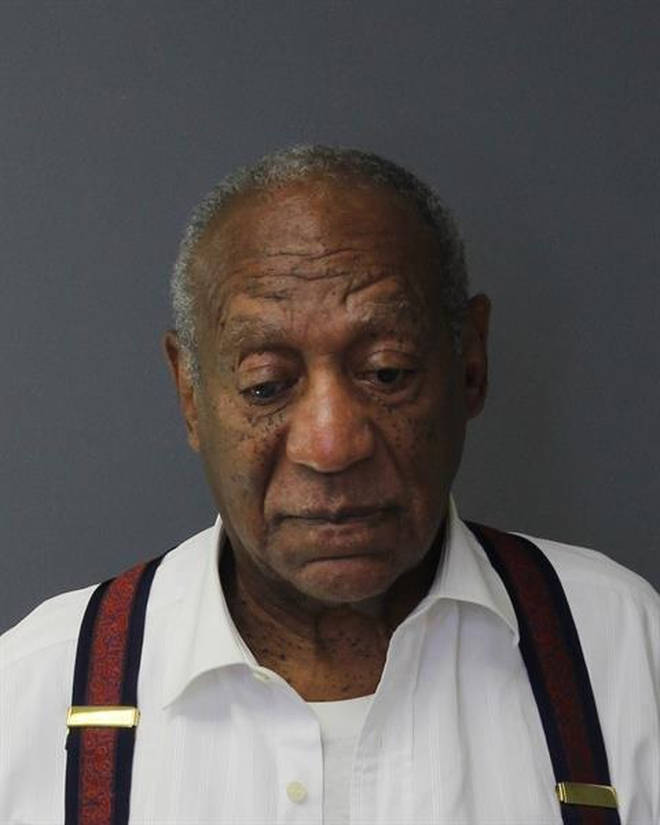 One fan wrote "That Bill Cosby line is exactly why I don't go as hard as I used to for J.Cole". Another fan added "Say what you will about J. Cole's music, but that line referencing Bill Cosby that way was just tasteless folks."
"You're seriously going to defend him after that? I'm sorry, but the hip-hop fanbase really needs to step up and condemn artists for normalizing r*pe culture" on Twitter.
Other fans came to the rappers defence, with one person explaining what J. Cole is alluding to in the Bill Cosby bar.
One fan wrote "he is saying if they are sleeping, as in sleeping on the job or on the grind f**k em because he still finna be grinding. The grind don't stop cuz n****s is sleeping" on Twitter.
Let us know your thoughts @CapitalXTRA.
Lyric meaning breakdown for J. Cole's LA Leakers freestyle

"My closet like Dover Street, used to be bummin'"

Dover Street Market is a multi-brand retailer that sells high fashion. They also sell premium streetwear brands.

The market was created by Adrian Joffe & Rei Kawakubo of Japanese fashion label Comme des Garçons.

DSM was based on Kensington Market, located on Dover Street, in Mayfair, London.

J. Cole is saying his drip game has levelled up.

"I hope you can limbo/That chopper gon' spin you around like a judge on The Voice"

The Voice is an competition to find the country's next best singer.

During this process, a judge can press a button that makes their chair spin if they like the singer.

Cole smartly references the chair movement, comparing it to the impact on a person from a gunshot of a "chopper"– U.S slang for an AK-47 assault rifle.

"Let's face it, he one of the greatest/No Bill Cosby s**t, but if n****s is sleepin', then f**k 'em"

In April of 2018, actor Bill Cosby was convicted of 3 counts of aggravated indecent assault against Andrea Constand following the incident which occurred 14 years prior, involving the drugging and sexual assault.

In this lyric, Cole is making the comparison that if the people don't see he's "one of the greatest," and people are "sleepin'" on him and his discography then F them (forget them).

What are the full lyrics to J.Cole's LA Lakers Freestyle?

[Verse]
Yeah, rest assured
The best is here in the flesh and that's for sure
The rest should wear 'em a vest, I'm set for war, n***a, press record
I send n****s to address the Lord
Same flow that put your neck to sword
The same flow that just undressed your whore
Takeover, n***a, check the score
This is chess, better check your board
Who gave the world more fire but got less reward?
No stress, my only guess is that less is more, more or less
Hundred G's in my dresser drawer, I'm blessed
Hope IRS don't arrest me for it, I'm new to it
My new crib got the Time Square view to it
While two bi**hes lay in my bed, I'm used to it
That's your best friend givin' me head, now you do it
See mami, it's not so weird
After I hit, I cut you off like Picasso ear
Van Gogh or whoever, goddamn Cole, you're too clever
Like a f**king James Brown sample, you're two ever
Times two, that's forever, more treble
Meanin' more high end s**t on your level
Put the fear of God in n****s, I'm pure Devil
Walkin' contradiction, my description
Off the top magician, compositions non-fiction
Shitted in the competitions
Pot to piss in, gone, uh, so long, uh
Saturdays, a n***a used to mow lawns, uh
Nowadays a n***a be eatin' prawns
F**k my b**ch by the window, wave to the peeping Toms, uh
Yes, I'm Carolina's finest
Southern n***a with New York stamps, honest
Out in Queens with the fiends, I'm your highness
Cole World, don't mistake it for a sinus
Infection, at this point, I'm just flexin'
Bas is next in line, and the test is time
Play the game right, n***a, he gon' rest his mom
In the sands of Sudan where she rest her mind
And find peace 'cause her son'll be fine
He got the city on his back, and I got him on mine
You think I'm lyin'? S**t, step one, got the 'Ville on map
S**t I predicted in my raps, I done did all that
Next please, eat rappers, mm, check please
Here's a tip while n****s grip my testes
You wan' shoot? Then shoot, don't play with me
Hardest s**t out the South since slavery, n***a
Hardest s**t out the South since slavery, n***a

[Verse]
Uh, woke up this morning and wondered 'Hey, should I get fresh or should I keep it humble?'
My closet like Dover Street, used to be bummin'
Some days I'm still bummin', the difference is now it's by choice
Got dressed and peeped out the window, these lil' n****s different
They don't play Nintendo, they play with extendos
I hope you can limbo
That chopper gon' spin you around like a judge on The Voice
I'm from a city where most n****s never get lucky enough
To see somethin' outside county limits
I ran up the digits, I don't have no muh'f**kin' business
Complainin' about nothin'
Ain't got no time or no patience for lists they be makin'
Or who they debatin' is better
Let's face it, he one of the greatest
No Bill Cosby s**t, but if n****s is sleepin', then f**k 'em
Most n****s don't understand me
I don't do the GRAMMYs, I be in my jammies on sofa
Most n****s don't understand me
Ferrari or Camry, I bet I look good in 'em both
Most n****s don't even get this
Cole, How you on top but you don't got no bi**hes? I know
Most n****s don't even get this
So given the chance, they trade family for riches, I know
Look at my ceilin', it's endless
I'm sick and these b**ch niggas feelin' the sickness
It ain't enough vitamin C in they system
To get rid of me, I'ma kill it relentless
On top, but I sound like I'm still in the trenches
I come from that 'Ville, I turn villains to victims
Reach and see "R.I.P" fill up your mentions
A message for n****s that's feelin' ambitious

[Outro]
"How come a n***a still ain't hit his prime?"
Ahh, you b**ch, Off-Season comin' May 14th
F**k all y'all n****s, it's over for you
I swear to God