J. Cole May Have Just Fired Shots At Kanye West In His New Song 'Middle Child' - LISTEN
24 January 2019, 16:17
The Dreamville rapper stayed true to his promise and dropped a brand new single, 'Middle Child', this week, which saw him name-drop the likes of Drake and Kanye West...
J. Cole didn't hold back on his fiery new single 'Middle Child,' with many listeners taking the new track as a jab at Kanye West.
The 33-year-old 'KOD' rapper dropped the song overnight and sees the Fayetteville native call out clout-chasing while openly placing himself in between the old and new generations of Hip-Hop.
Although Cole doesn't namecheck Kanye specifically, social media users have collectively assumed that the following line is a subliminal diss towards the 'Ye' rapper.
"But I'd never beef with a n***a for nothin'
If I smoke a rapper, it's gon' be legit
It won't be for clout, it won't be for fame
It won't be 'cause my shit ain't sellin' the same
It won't be to sell you my latest lil' sneakers
It won't be 'cause some n***a slid in my lane."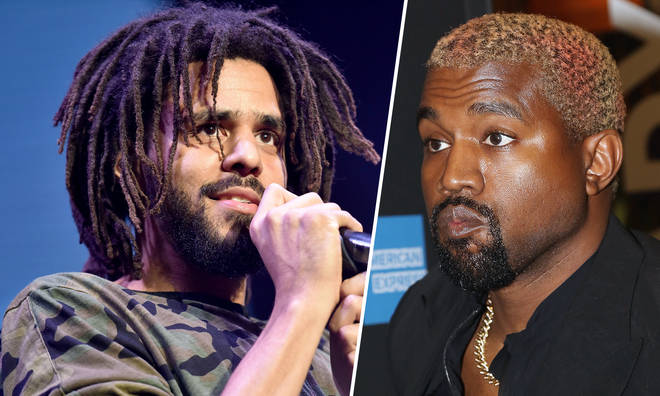 Prior to this line, Cole throws Drake's name into the mix as he nods to the Canadian rapper on a more positive note.
"Just put the Rollie right back on my wrist
This watch came from Drizzy, he gave me a gift
Back when the rap game was prayin' I'd diss
They act like two legends cannot coexist"
The name-drop may well be referencing Kanye's somewhat one-sided 'beef' with Drake, while the "latest lil' sneakers" line appears to throw shade at his 'Yeezy' fashion line.
Fans will recall J. Cole once admitted that he was referring to West on his 2016 song 'False Prophets'. However, Cole is yet to comment on the ongoing suspicions regarding his new track.