Iggy Azalea Faces Backlash For Wearing Explicit Banned Slogan T-Shirt
3 January 2019, 12:26 | Updated: 3 January 2019, 12:28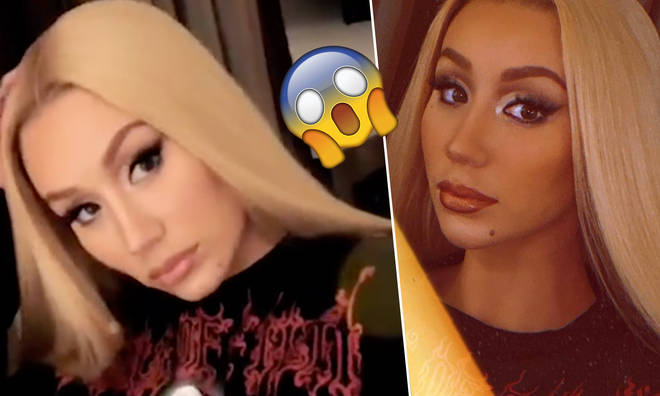 The Australian rapstress caused a stir after wearing a controversial T-shirt by British metal band Cradle Of Filth, causing concerned fans to accuse Iggy of being "possessed."
Iggy Azalea has left some fans shocked after posing for selfies while wearing a notoriously controversial T-shirt by British metal band Cradle Of Filth.
The 'Fancy' rapstress rang in the New Year wearing the shirt, which features a sexually explicit image of a nun on the front, while the back reads the message "Jesus Is A C***."
After fans picked up on the imagery and wording on the shirt, many took to social media to voice concerns that the 28-year-old rapper might be "possessed."
"Her soul is in peril," wrote one user, while another added, "Some things are just not right and this is one of the." Others also questioned whether Iggy is actually a fan of Cradle Of Filth.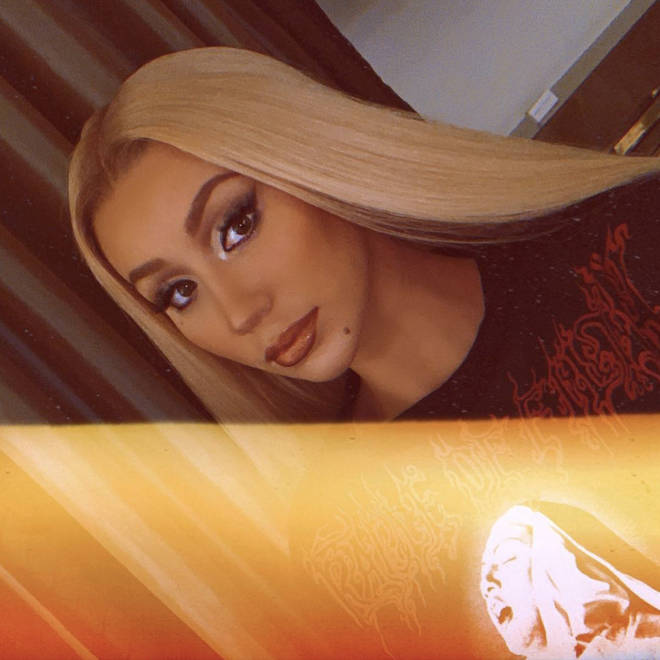 The band themselves have previously warned fans about the wearing the shirt in public. In 1996, a Cradle fan became the first person to be arrested in London for wearing the shirt.
'It's a dangerous T-shirt to wear, full-stop. I did walk around in it back in the day, but people don't understand that there's a time and a place for this sort of thing," band member Dani Filth told Rolling Stone in 2015.
In response to the backlash, Iggy wrote - and later deleted - on Twitter that her only regret was "not posting it on Christmas." She later wrote, "Technically I wore the shirt on dec 31 so my 2019 is pure."
The band themselves later responded to the incident, writing "Any publicity is good publicity, right?"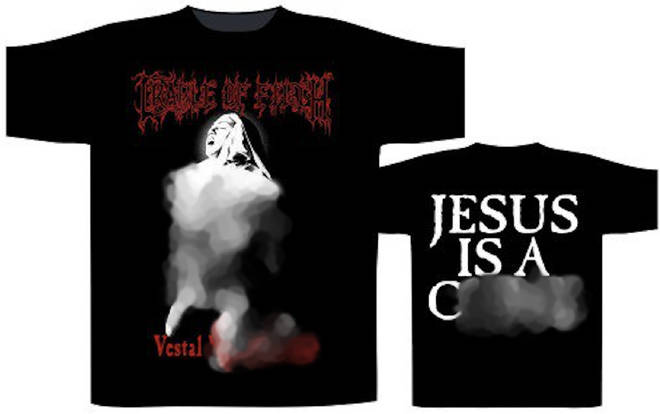 It's unclear whether Iggy herself is a fan of the band. In the past, Kanye West has also been spotted wearing a Cradle shirt.
Days later, in an apparent response to the backlash, Iggy posted a video of herself wearing a white shirt with a wholesome message emblazoned on the front.
"Holy Spirit" reads the front of the shirt, alongside an image of a flying dove. "Oh my God, I'm an angel. I would never!" Iggy says in the clip.