Iggy Azalea Reveals She Thinks Cultural Appropriation Is 'Subjective' After Backlash
7 August 2019, 17:26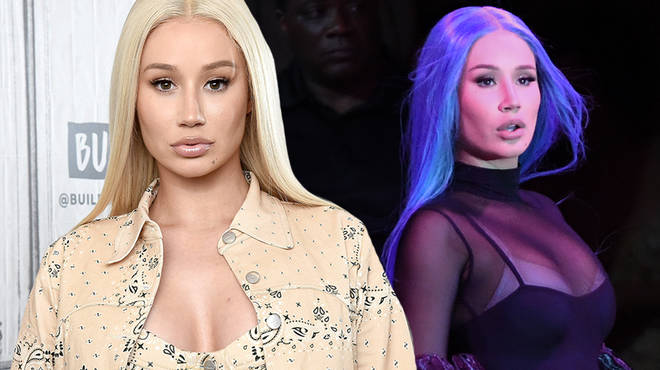 Australian rapper Iggy Azalea has opened up about critics who claim she is a 'culture vulture' and that she uses "blackness" to make profit.
Iggy Azalea has spoken out about cultural approriation as many hip hop fans claim she is a 'culture vulture'. The 29-year-old Australian rapper also has responded to critics who claim her career was built on mimicry.
The "Sally Walker" rapper seems unbothered and is no longer worried about these claims as she believes the concept of cultural appropriation is subjective.
In a recent interview with Cosmopolitan, Iggy Azalea gave details to her views on her placement in hip-hop and how she perceives "cultural appropriation".
"You could ask one person of the same race, 'Does this affect you?' and they will say yes," she told the magazine. "You could ask one person of the same race, 'Does this affect you?' and they will say yes.
She continued "But another person will say no. They could be from the same place, same everything, but have different perspectives about it.
Over the years Iggy has received criticism for the way she presents herself; the way she talks, dresses and her style of music.
A huge issue the hip-hop community has with Iggy, is that many believe that she is adapting "blackness" and using black culture to help her excel in her career.
Iggy revealed that no matter what her critics say, she is still going to carry on being the way she is and creating the type of music she wants to.
She told Cosmo "I'm still going to make the same type of music and still be ridiculous and larger than life," she said. "So I can't be that f**king sorry about it." 
Iggy admitted that her stance changed over the years, as the cultural appropriation claims affected her.
The "Work" rapper revealed "I would hit back and say, 'What about this that I had to go through?' because I wanted to talk so much about my experiences of things I didn't have, and I think it felt like I wasn't acknowledging that there is white privilege and there is institutionalized racism," she said.
Iggy continued "It seemed to a lot of people like I was living in this bubble or unaware of all these things that people have to experience."