Iggy Azalea And Peppa Pig Are Beefing On Twitter & It's The Most Hilarious Thing EVER
19 July 2019, 17:40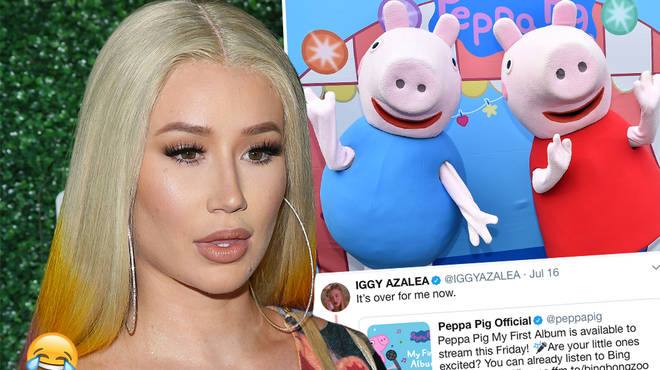 Rapper Iggy Azalea & popular cartoon Peppa Pig are now beefing on Twitter over album releases. They clap back at each other with the most hilarious comments.
Iggy Azalea and Peppa Pig are now in beef after the popular kids cartoon dropped it's first official album on the same day the rapper is releasing her second album In My Defense.
The "Sally Walker" rapper just called out the piggy on Twitter. The 29 year-old rapper quote tweeted Peppa Pig's official announcement of the album and wrote "It's over for me now," and Peppa actually responded.
Peppa shockingly replied and wrote "Peppa's so fancy, you already know" referencing the riff to Iggy's song "Fancy".
Iggy then fired back and threw shade at Peppa, writing "Collab with me now or you'll end up a breakfast special, Peppa."
Twitter fans are absolutely here for the collaboration and are anticipating what it will sound like already. Fans on Twitter got creative when imagining what the Peppa X Iggy collaboration would be like.
Iggy then overwhelmed fans by dropping a video featuring Peppa for it, so let's hope the pig's got bars.