Iggy Azalea Savagely Drags Wendy Williams For Calling Her Body "Fake"
19 September 2019, 10:45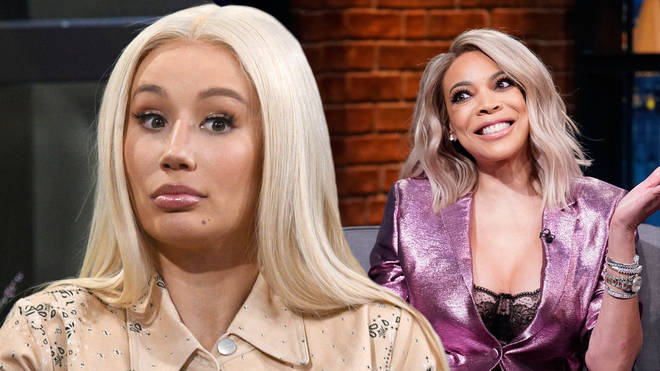 The 29-year-old fired shots at Wendy after the talk show host decided to refer to her as the "the Australian girl with the fake body."
Iggy Azalea has clapped back at Wendy Williams after the talk show host threw shade at her by calling her body "fake".
The 29-year-old 'Fancy' rapper called Williams, 55, a "crackhead," referencing her battle with drug addiction, after she caught wind of the video.
"Who's the crack head in the half way house with the gossip show thing?" wrote Iggy in response to the show footage with a laughing emoji and shrugging shoulders emoji.
In the clip, Williams was discussing Nicki Minaj's recent retirement from music, and pondered on whether her fans would wait for the rapstress to return.
"Well they waited for, uh, who's the Australian girl with the fake body? Iggy Azalea," said Williams. "People waited for Iggy Azalea. Even if they waited for her, Iggy Azalea is white, a different type of rapper because she's white."
Earlier this year, Williams admitted to her studio audience that she was living in a sober house in order to tackle her struggle with drug addiction.
'I go across the street, I do my pilates… two hours a day I like to take care of my body. And, you know I've had a struggle with cocaine in my past. I never went to a place to get the treatment. I don't know how," she said.
"God was sitting on my shoulder and I just stopped. There are people in your family that might be struggling, maybe you, and I just want you to know more of the story, so this is my autobiographical story and I'm living it."
This isn't the first time Iggy and Wendy have come to blows. Back in November last year, Iggy launched a scathing tweet attack at Williams after she commented on Iggy's feud with teen rapper Bhad Bhabie.