Iggy Azalea Slams "Crusty" Azealia Banks Over Record Deal Diss
5 November 2018, 15:40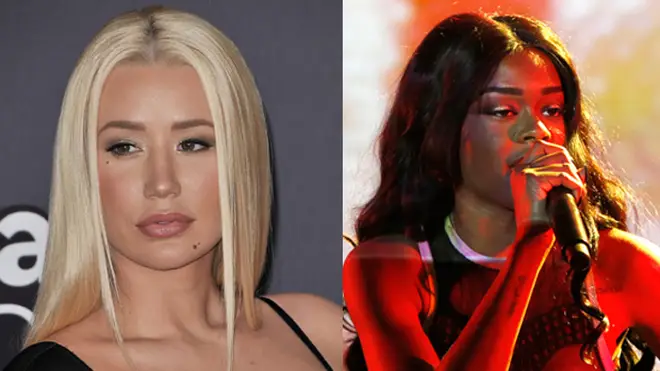 Iggy Azalea and '212' rapper Azealia Banks exchanged some savage disses on Twitter.
Iggy Azalea and Azealia Banks have reignited their long-running feud after the Australian rapper split with her label Island Records.
The 'Fancy' star made the announcement that she had parted ways from the label on Twitter, writing: "I'm officially unsigned!!!! Wild you spend so long trying to get IN a record deal… never thought I'd be so elated to be OUT of one."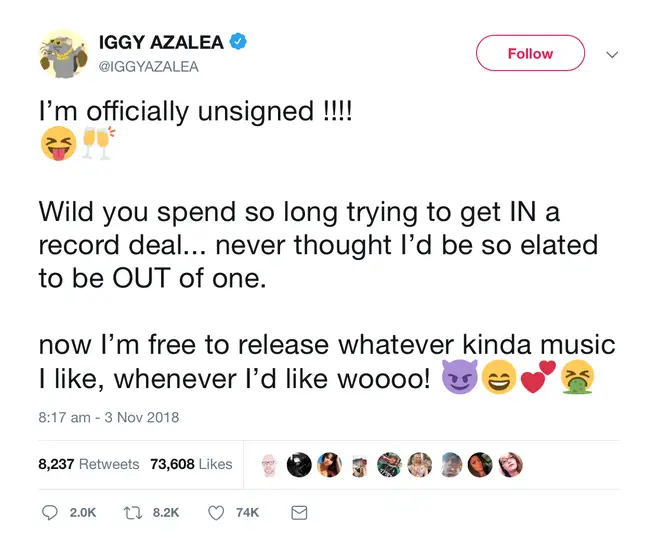 The rapper hinted that she was unhappy with her previous situation, adding: "now I'm free to release whatever kinda music I like, whenever I'd like woooo!"
However after seeing the announcement, Azealia Banks expressed her opinions on her long-running rival.
"Her life is only going to get worse and worse," she tweeted.
"Can we all give Azealia Banks a round of applause for completely ruining whatever plan Iggy Azalea had to succeed while having stole her name?
See all the tweets below: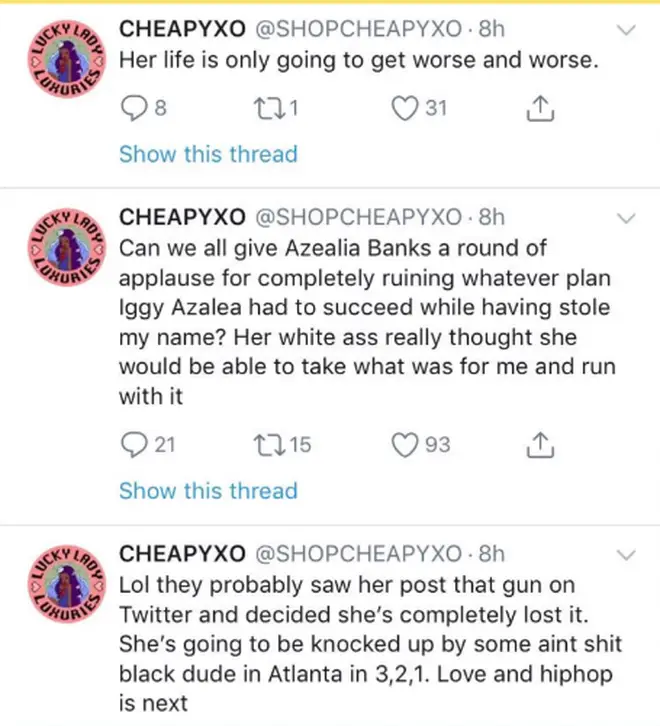 Iggy Azalea was quick to fire back in a series of now-deleted tweets.
"Ms. Beauty butt. Even your teeth tired of all that sh*t you talk that's why they look like they still tryna escape your mouth…"
"You sell 40k a week but make soap in your bathtub? It think NOT."
See all the tweets below: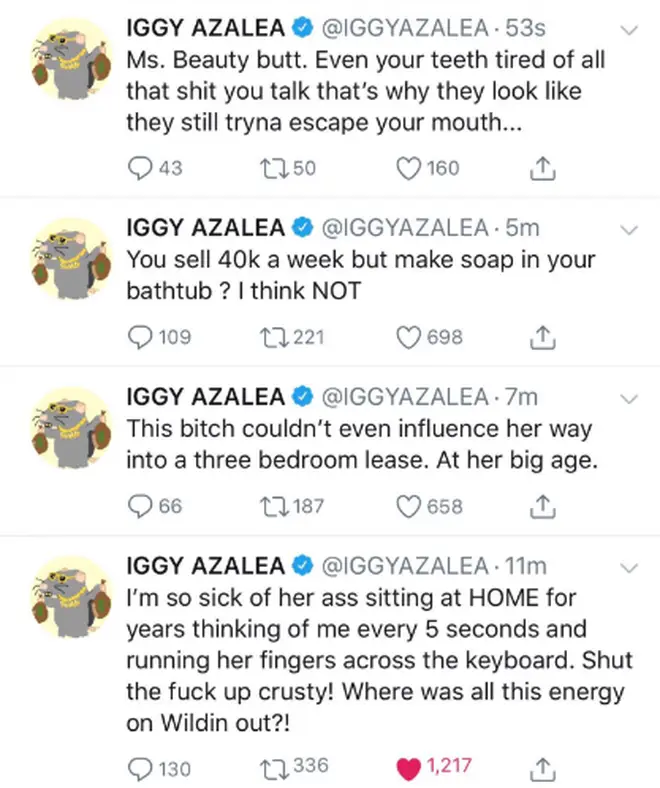 Meanwhile, Azealia Banks is also under fire after claiming that UK artists are not a "legitimate part of rap culture".
The '212' rapper, who feuding with Stefflon Don, made the comments during a lengthy Twitter rant.