Future & Lori Harvey 'Spotted Together' Amid Diddy Dating Rumours
21 October 2019, 10:32 | Updated: 13 January 2023, 14:18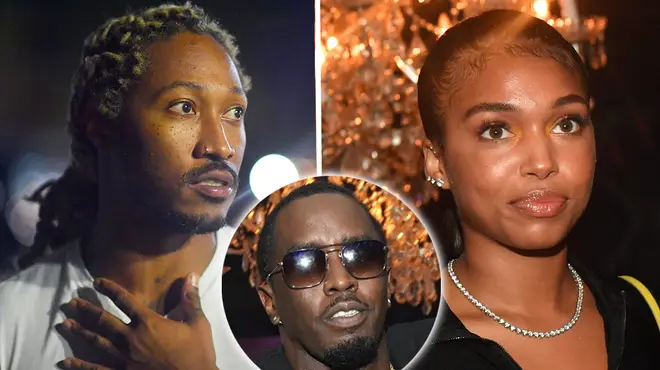 Rapper Future and Model Lori Harvey have been 'spotted together' on Instagram. This comes a few days after Diddy's son spoke out about Lori & Diddy's alleged relationship.
Future has been all over the blogs recently. The hip-hop star's alleged baby mother has been exposing the rapper for not looking after his alleged daughter with her.
During his baby mama drama, Future has been alleged to be on vacation with Diddy's rumoured girlfriend Lori Harvey, 22. The daughter of Steve Harvey and Majorie Harvey was previously speculated to be dating Future in late December 2018.
Earlier today (Oct 21) American blog TheShadeRoom posted two screenshots from Future and Lori Harvey's Instagram stories.
In one snap, the photo shows a screenshot from Future's Instagram story. The rapper uploaded a black and white photo of beach waves, with a caption 'Peace of mind...'.
The second photo shows Lori Harvey taking a photo with, what looks like, the same setting with the beach waves in the background.
TheShadeRoom used arrows to point out similarities in both of their photos. See the comparisons above.
Future allegedly threw shade at Lori and Trey Songz, after the then rumoured couple were photographed at a jewelry store in Beverly Hills on Dec. 19.
The model ducked from the paparazzi while spotted in the car with Trey their car — something that Future made reference to in his Instagram Live session. "You ducked too late. I see you. I like that, it's cute," Future said on Instagram,presumably directed at Lori.
Just a few days ago, Diddy's son confirmed Lori Harvey and Diddy's alleged relationship during Tiffany & Co.'s Men's Collection launch event in Los Angeles. Christian Combs confirmed that the couple are keeping things "private".
Do you think Lori Harvey is back to dating Future ?