Future Fans Give The Most Hilarious Reaction To Ohio Tap Water Turning Purple On Twitter
6 June 2019, 16:43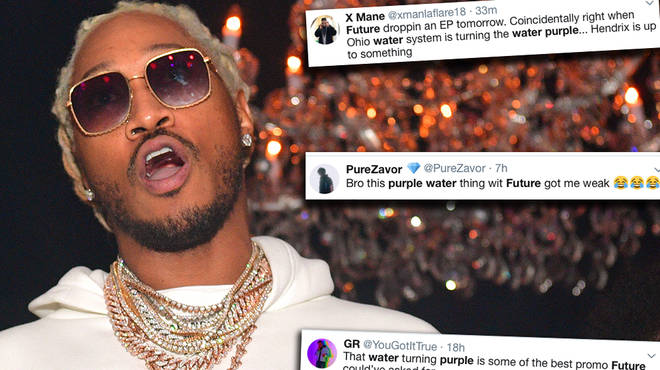 Future fans have gotten really creative with hilarious tweets about the Ohio tap water turning purple. Peep Twitter reactions below.
Future has been thanked by his fans in Ohio, after reportedly experiencing their tap water turning purple. They quickly turned to Twitter to give their hilarious feedback on the situation, relating the purple water to rapper Future.
Although his fans made light of the situation, a local news station in Ohio announced the water is dangerous and ordered people not to drink the water.
The water turning purple reportedly occurred due to "a large quantity of sodium permanganate," according to water treatment operator Stephen Burchett.
Fans have pointed out that this tap water colour change comes at a weird time as Future announced his new album on the same day.
Future's fans quickly hopped on Twitter and got real creative with their tweets. Peep them below.