Frank Ocean Still Hasn't Dropped His Album And Twitter Is Seriously Distressed
29 July 2015, 10:24 | Updated: 3 June 2016, 11:07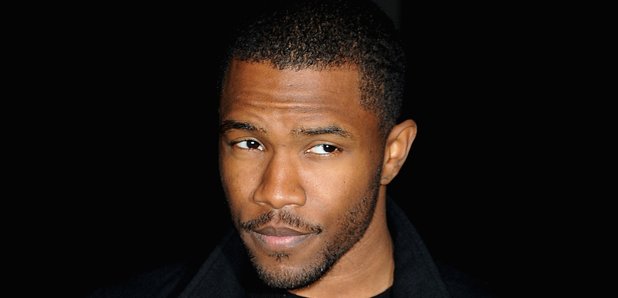 July's almost over, Frank.
When Frank Ocean announced a new album release through his personal Tumblr account in April, the Internet exploded with excitement.
Ocean shared a photo of himself with the hashtags '#Album3,' '#July2015' and '#BoysDon'tCry.' So as you'd expect, we've all been waiting ofr his third album, 'Boys Don't Cry' to drop in July.
But as he hasn't released any singles yet, the reported July release date seems less and less likely.
As a result, Twitter is completely freaking out about when we can expect (or if we can ever expect) Frank Ocean's album to finally drop.
Some fans are starting to lose faith
"Frank Ocean's album 'Boys Don't Cry' is said to drop July 24th" pic.twitter.com/s2pqVXSTk9

— off brand jhene aiko (@yungblasiann) July 27, 2015
Plot twist: Frank Ocean was just a figment of our imagination...he doesn't exist

— Escobar Jǝnkins (@_freddymack) July 20, 2015
Frank Ocean, where art thou album?

— deray mckesson (@deray) July 26, 2015
While others are losing patience
Meanwhile Frank Ocean is trying man's patience innit.

— YOUTUBE ME (@ThatDudeMCFLY) July 24, 2015
Watch Frank Ocean drop his album on Tidal. I will personally fly to New York to fight Jay Z

— Jon Snow (@almostkanye) July 20, 2015
Frank Ocean has to be trolling at this point

— GOTH LORD (@WlZKHALlFA) July 28, 2015
frank ocean is trying my patience if he doesn't drop his album soon someone is gonna get hurt

— ˗ˏˋ blige ˎˊ˗ (@THECAROLDANVERS) July 24, 2015
Twitter can see the funny side, although deep down we can tell it hurts
Hey Frank Ocean why'd July about your album dropping this month ha ha ha

— future (@LiveLoveAK) July 28, 2015
Day 25: No sign of Frank Ocean album coming out. Water is scarce. Food is limited.

— wildheart (@brandonmbriscoe) July 25, 2015
When the Frank Ocean album drops pic.twitter.com/ulCsObTcxJ

— Capital XTRA (@CapitalXTRA) July 20, 2015
When you send a text to say you're five minutes away but haven't left the house yet. That's Frank Ocean.

— Ryan Bassil (@ryanbassil) July 27, 2015
People even think Frank Ocean is secretly behind the Meek Mill and Drake beef
Frank Ocean started this meek/Drake beef to try & cover the fact he ain't drop his album & July's basically over! pic.twitter.com/OPTmlwBiYR

— Deem (@aKid_named_Deem) July 26, 2015
Or that we completely misunderstood his message the whole time
Plot twist: Frank Ocean is starting to record his album in July, not release it

— Michael (@daddyhardbody) July 27, 2015
And there are those that are still desperately living in hope
bet my life insurance that frank ocean releases album at 11:59 PM last day of July

— teo (@TeoHalm) July 25, 2015
This woman is so distressed; she is doing an angry dance. Look what you caused Frank!
@frankocean ITS 2015 I CANT DO THIS NOMORE IM PISSED NOW pic.twitter.com/hfHanmJonf

— JZ (@jalisathepizza) July 23, 2015