Watch Eminem Bring Out 50 Cent During Epic London Twickenham Show
16 July 2018, 14:21 | Updated: 2 August 2018, 17:05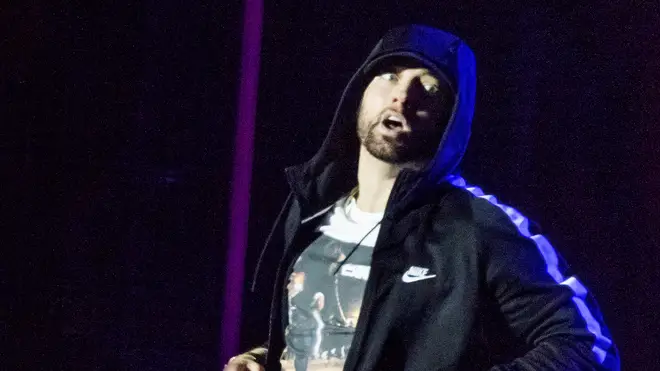 What a moment!
Eminem brought out 50 Cent and 2 Chainz during his highly-anticipated show at London's Twickenham stadium.
The Revival rapper, who sold-out the 80,000 seater venue, surprised fans by bringing out the New York hitmaker during his set.
After performing his verse of Drake's song 'Forever', Eminem brought out 50 Cent to perform some of his biggest songs including 'In Da Club', 'Patiently Waiting', 'I Get Money', and 'Crack a Bottle'.
"He just stole the f***ing show!"said Eminem after 50's surprise appearance.
Watch a clip from the performance above.
Other guests on Eminem's tour included Atlanta rapper 2 Chainz and Skylar Grey.
Interestingly, despite receiving lots of criticism for gunshot sounds during his recent performances, Eminem reportedly still played the controversial sound effects.
Although according to reports, there was no warning message that accompanied some of his previous shows.
Following initial backlash Eminem previously chose to display a message on screens that read: "If you are easily frightened by loud noises or offended by explicit lyrics you shouldn't be here."