Tupac, Eminem And 50 Cent's Masters Recordings Tragically Destroyed In Universal Studios Fire
12 June 2019, 12:35 | Updated: 12 June 2019, 12:38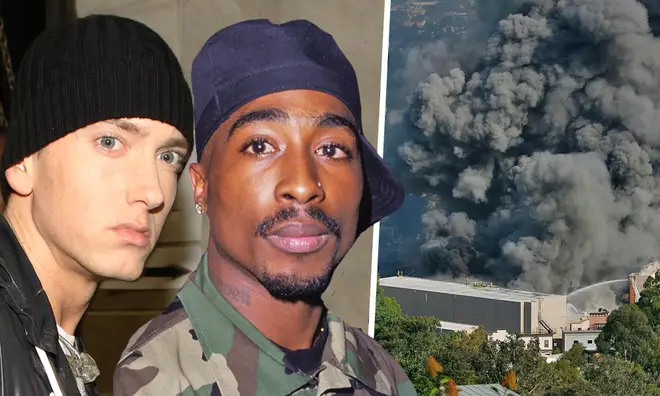 The original recordings from these rap legends were destroyed in a fire which also saw Etta James and Buddy Holly's work lost forever.
As an artist, owning your masters - the first recording of a song or other sound, from which all the later copies are made - puts you in a very powerful position when it comes to earning royalties, but a huge fire in Hollywood has wiped out a number of recordings from some music legends.
Iconic rappers such as Snoop Dogg, Eminem and 50 Cent were some of the stars who saw their precious works destroyed at a huge fire which destroyed a building at Universal Studios in Hollywood back in 2008, it has emerged.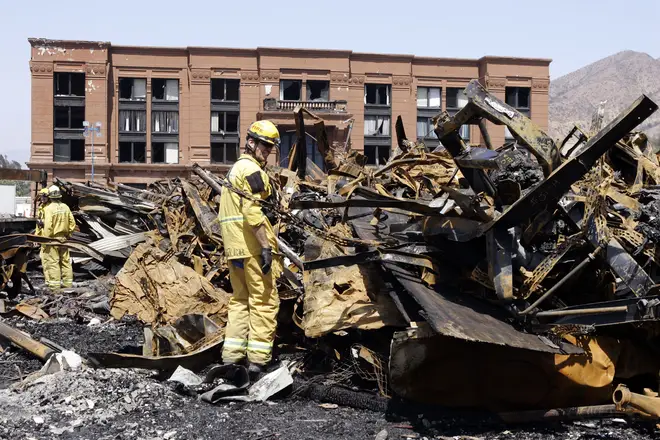 It's not known exactly which recordings from Tupac, Eminem and Snoop Dogg were destroyed, but considering how long these three have been a part of the music industry it could end up being a sizeable number.
Having started their careers in the nineties, classic hits such as Eminem's 'My Name Is' and Tupac's 'Changes' may well have been destroyed in the fire, although Universal are yet to release a list of the recordings destroyed.
Accoring to reports in the New York Times, the estimated cost of the damage caused by the fire was $150 million with around 500,000 original recording of songs being destroyed.
The reports claim that at the time of the fire in 2008, Universal stated it was only a video vault and King Kong attraction which was damaged in the fire, whereas previously confidential papers have now revealed the shocking extent of the damage to music recordings too.
None of the artists affected have spoken out about the damage yet, but it's certainly a big loss to the music industry.
> Download Our Free App For All The Latest Music News!