50 Cent Shocks Fans With Jaw-Dropping Freestyle On Omari Hardwick's Podcast - WATCH
11 June 2019, 16:13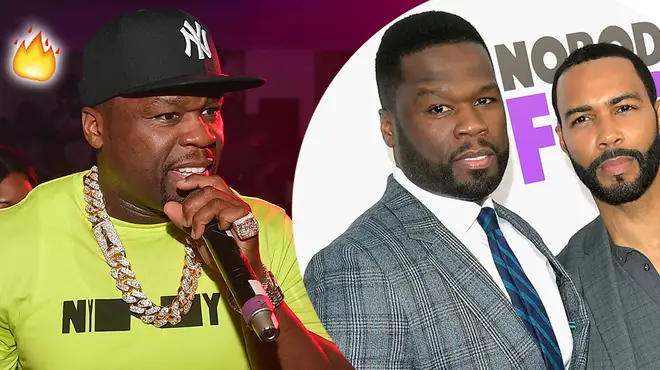 50 Cent has surprised his fans with a shocking freestyle on Omari hardback's "Poetics" podcast. The New York rapper shows the lyricism he is renowned for and spits fire.
50 Cent is done with his debt collecting duties for the today, as he tunes into the legendary rapper that he is. The New York rapper recently appeared on his Power co-star, Omari Hardwick's "Poetics" Podcast.
Fiddy put his lyricism skills to use and gave a fire freestyle on the podcast. Many 50 Cent fans are overly impressed that rapper still has it after all these years in the game.
In the video clip Omari Hardwick posted on IGTV, Fiddy greets Hardwick with love and looks forward to being on the podcast.
50 begins to spit fire on the mic. He opens the freestyle rapping:"Ill n***a, I don't want my face on your snapchat".
He spits: "I blackjack, you can fuck around and get clapped at / no iPhones, no goPro, no no no, footage of the bullshit when I'm on GOMO / my man dope spot got hit, right now the strip club still lit / by next week, they gon' feel that shit"
He continues: " You think I'm old, I think I'm grown and I'm sexy / that young bitch can get it, and her mama can check me"
" N***as know the drill or get to runnin' when we drillin' at em / end one bitch, blow the stock and knock the feelin' out em / God type of n***a, move around here correctly / why you think none of your n***as try and check me?"