The Game claims Eminem lost to Machine Gun Kelly in their rap beef
13 December 2019, 14:37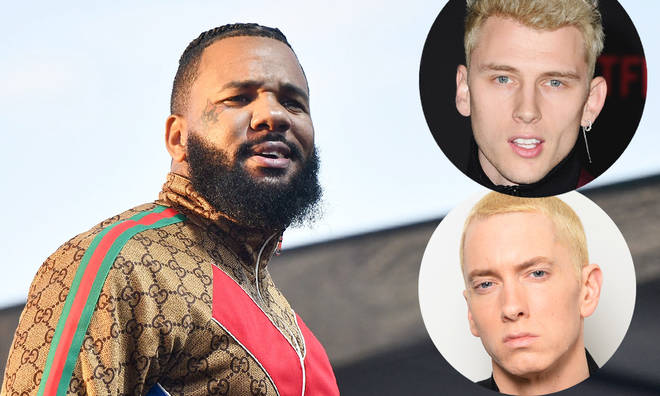 Compton rapper The Game believes Machine Gun Kelly won his rap beef with Eminem.
The Game has offered his thoughts and opinions on Machine Gun Kelly and Eminem's beef.
During an interview with Real 92.3 LA, the 40 year-old rapper revealed that he favours MGK's diss tracks over Eminem's.
The Compton rapper touched on some of the hottest rap feuds of all time and went into detail about Eminem and Machine Gun Kelly's beef.
When asked about who came out on top last year, The Game was expressed his thoughts without holding back.
"I would have to say, speaking honestly, I would say Machine Gun Kelly," said The Game. "I feel like Em did what I expected Em to do but nothing to catch up to where hip-hop is today".
He added "I feel like Machine Gun Kelly really gave his all like a young dude. Eminem was Eminem... it was great. Before I heard Machine Gun Kelly, I was like, 'Oh Eminem.'"
In the interview, The Game also says that he believes Nas won his feud against Jay-Z. Watch the video above at the 15-minute mark to hear The Game give his thoughts on MGK and Eminem's beef.