This Girl Is Claiming She Has 'Proof' That Eminem Is Her Real Father
3 July 2018, 12:05 | Updated: 3 July 2018, 12:11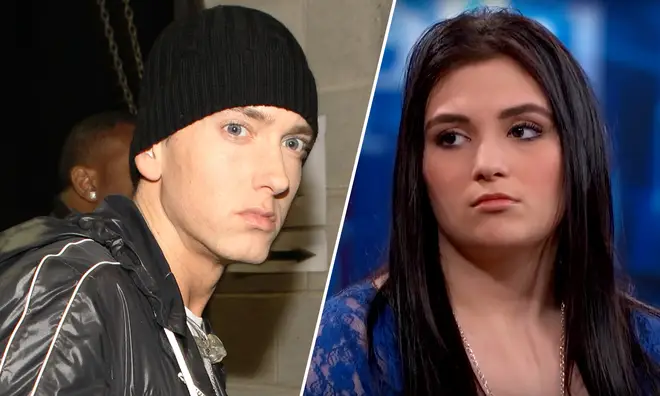 The 20-year-old is convinced she's the rapper's child.
A girl is claiming that Eminem is her real father, and she says she has proof.
During a recent appearance on Dr Phil, 20-year-old Haley said she was convinced that the Detroit rapper is her father and says she has a picture to prove it.
Haley also said that she believes Dr Phil himself is related to her, suggesting that he could be her uncle - making the show host Eminem's father.
In response, Dr Phil says, "I've been on television for 20 years – five years on Oprah then 15 years on my own show. Do you think that, some time through the last 20 years, somebody might've mentioned 'by the way, your dad's brother is Dr Phil'?"
Haley replies, "There's a lot of things that I think that people say that I'm just crazy for, but that's what I think."
She goes on to show a photograph of Slim Shady holding a child, alongside an image of her uncle who she says bares a striking resemblance to the rapper.
Watch the video below.
Young Woman Claims She Has Proof Rapper Eminem Is Her Father
The uncle, known as 'Mikey', goes on to provide a statement rubbishing Haley's claims.
"My name is Michael. Kristi [Haley's mother] is my half-sister… I am Haley and Adrianna's uncle. I am not Eminem but I did look like him and was mistaken for him in my 20s."
This isn't enough to convince Haley, however, who sticks to her word. Eminem is yet to respond to the claims.