Eminem's Daughter Hailie Speaks On Their Relationship In First Interview
8 June 2018, 12:19 | Updated: 8 June 2018, 12:21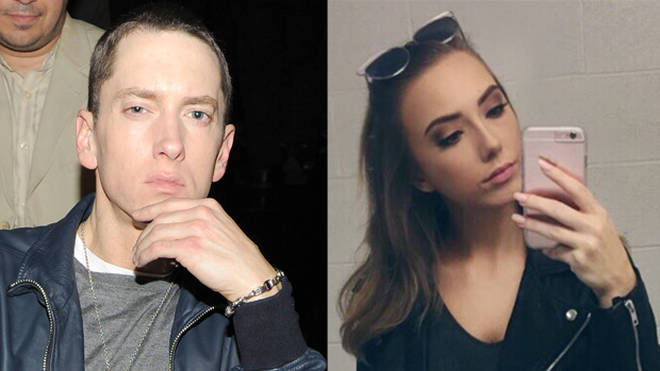 Hailie Mathers has spoken about her famous father...
Eminem's daughter Hailie Scott Mathers has spoken about her relationship with her father in a rare new interview.
The 22-year-old, who is often name-dropped throughout Eminem's catalogue of music, has opened up about her famous father.
"Of course, we are very close," she said when asked about the rapper in an interview with the Daily Mail.
Hailie, who is Eminem's only biological daughter, has been dating fellow Michigan State University Evan McClintock for around two years, and reveals that Em is "very approving" of the relationship.
"Hailie's family have welcomed Evan, they are a fantastic young couple who love cosy nights in rather than hard partying," a source told the publication.
Interestingly, Eminem's daughter has revealed she has no intention of following her father into a career in the music industry. Instead Hailie admits that she is more drawn to the world of beauty and makeup.
However she is reportedly unsure about whether she wants to live under the spotlight of fame associated with Eminem.
Meanwhile, her father Eminem is still sparking relationship rumours with Nicki Minaj, after telling his fans he would love to date her.