Eminem NFT collection: 'Shady Con' digital assets, where to buy & more
27 April 2021, 16:14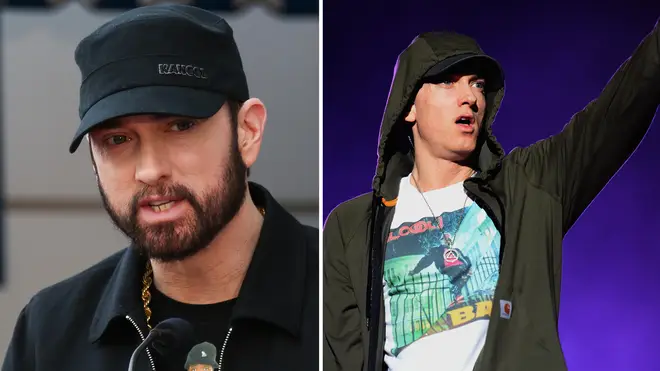 What is included in Eminem's NFT collection? Where is it available to purchase? Here's everything we know about the rapper's NFTs.
Eminem has launched his non-fungible token (NFT) collectibles game, offering his fans a chance to get their hands on three types of NFTs on Nifty Gateway.
Each design of the NFT was carefully created by the Detroit rapper. The "Lose Yourself" rapper is selling his own digital blockchain collectible assets.
During Eminem's NFT announcement. he revealed that he's been a collector for years and he began collecting with cassette tapes.
In a statement on his official website, it reads: "I've been collecting since I was a kid, everything from comic books to baseball cards to toys, as well as every rap album on cassette I could get my hands on," Em explained.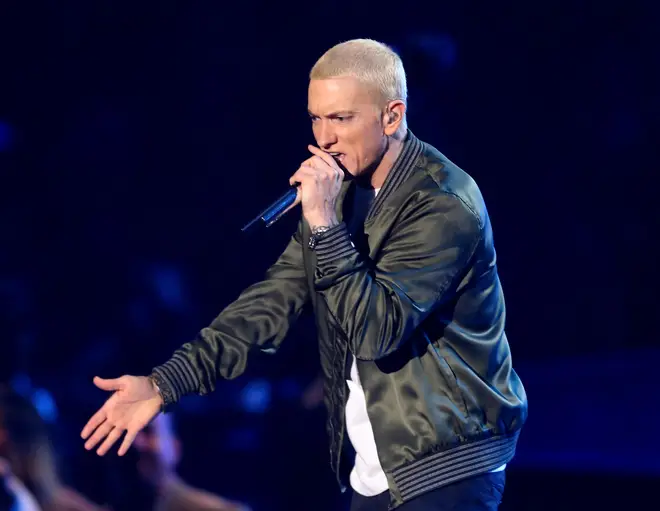 "Not much has changed for me as an adult…I've attempted to re-create some of those collections from that time in my life, and I know I'm not alone," he added.
The hip-hop phenomenon further said: I wanted to give this drop the same vibe of, 'Oh, man I gotta get just that one or maybe even the whole set!' It's been a lot of fun coming up with ideas from my own collecting passion" according to Bitcoin.
But what comes in Eminem's NFT collection? and where can I buy it?
What is 'Shady Con'?

On Sunday (Apr 25) Eminem hosted an exclusive event called 'Shady Con' with NFT marketplace Nifty Gateway.

People who are into NFT are able to purchase digital Eminem comics and action figures.

The virtual action figures include three different personas of the hip-hop legend.

"Shady Con" is an actual digital festival similar to events like Gamecon, E3 and Comic-Con.

However, it will all be hosted solely online via Nifty Gateway.

Ashley Ramos, Senior Producer at Nifty Gateway said "We're thrilled to welcome Eminem to our platform".

"Demand for NFTs continues to grow and we're excited to bring this collaboration to our community and give them access to new artwork and music on Nifty Gateway's marketplace." he added.

What is included in Eminem's NFT collection?

Eminem's NFT sale is happening on the NFT marketplace Nifty Gateway.

The rapper has 50 editions of two NFTs titled "TOOLS OF THE TRADE" and "STILL D.G.A.F."

The last NFT "STAN'S REVENGE" is a limited edition single copy called and it will be sold auction style. It is currently bidding at the price mark of $100,000.

Eminem will be offering NFTs with figurines depicting three of his multi-personalities.

Picture: Eminem.com

The first two NFTs were sold at flat rate of $5k, and have now seen sold out.

The NFT art and animations were created by an artist called "D.O.M."

The description for the NFT's on Eminem's website says it "will feature a variety of Eminem-approved NFT collectibles" as well as some "original instrumental beats produced by Slim Shady himself specifically for this release."

It continues: "The tracks will be made available only as part of the limited-edition and one-of-a-kind NFTs…"

ShadyCon x Nifty Gateway | Sunday, April 25th

There is also another NFT pack yet to come, limited to 888 pieces which haven't been released.

Where can I get Eminem's NFTs?

Eminem's NFT sale began on Sunday, (Apr 25) at 6:30 pm ET when "Shady Con" went live on NiftyGateway.com.

Some NFTs are still available via the website.

Click through to see which NFTs are still up for grabs here.