Eminem new album 2020: tracklist, release date, songs, features & more
13 January 2020, 12:28 | Updated: 29 January 2020, 15:11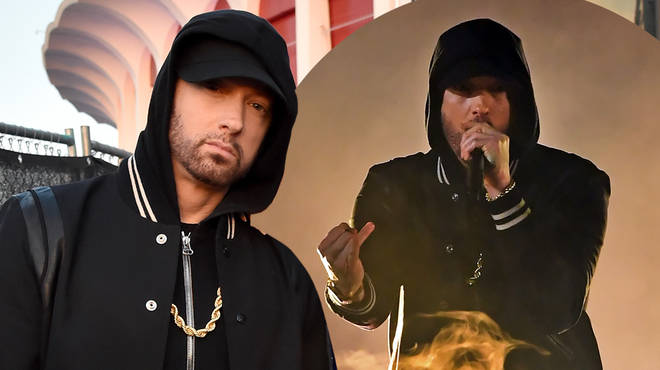 Detroit rapper Eminem has started the year with a bang. Em has dropped his surprise 2020 album 'Music To Be Murdered By'. Find out more about the project here.
Eminem has shocked fans after dropping his surprise album 'Music To Be Murdered By'.
Although the Detroit rapper does not give much insight to his life on social media, he pours his heart out and delivers in his music.
Here's everything we know about Eminem's new album.
When is Eminem's album being released ?

Eminem surprised fans with his new album, when he suddenly dropped 'Music To Be Murdered By' on Friday (Jan 17).

The Detroit rapper's eleventh proper full-length as Eminem was produced by longtime collaborator Dr. Dre, who has worked with Em since the early days of his career.

In January 2020, producer S1 revealed that Eminem is strictly in album mode, and that the pair have collaborated on tracks together.

"I've been working with Eminem quite a bit," S1 told HipHopNMore. "They're always real quiet and real secretive but I just know he's been cutting a lot of records so we'll see what happens with that."

While talking with Bootleg Kev and DJ Hed on Los Angeles' Real 92.3 radio station, 50 Cent confirmed that Eminem has been making new music.

"[Eminem] sent me a record now, he working on now," he said. "He got some things man. Still the highest-selling rap artist in the world. We're doing it now."

Back in 2019, Eminem fans were convinced the rapper was soon dropping an album after a song emerged on his YouTube page called "The Real Slim Shady".

What is the tracklist to Eminem's new album ?

1. Premonition (Intro)

2. Unaccommodating (feat Young MA)

3. You Gon' Learn (feat Royce Da 5'9" and White Gold)

4. Alfred (Interlude)

5. Those Kinda Nights (feat Ed Sheeran)

6. In Too Deep

7. Godzilla (feat Juice WRLD)

8. Darkness

9. Leaving Heaven (feat Skylar Grey)

10. Yah Yah (feat. Royce Da 5'9", Q-Tip, Denaun)

11. Stepdad (Intro)

12. Stepdad

13. Marsh

14. Never Love Again

15. Little Engine

16. Lock It Up (feat Anderson .Paak)

17. Farewell

18. No Regrets (feat Don Toliver)

19. I Will (feat KXNG Crooked, Royce Da 5'9", Joell Ortiz)

20. Alfred (Outro)

Who are the features on Eminem's new album?

The new project features 20 songs, and the tracklist include features with the likes of Ed Sheeran, Skylar Grey, and even Juice WRLD.

Eminem also collaborated with Young M.A, Royce Da 5'9", White Gold,Q-Tip, Denaun, Anderson .Paak, Don Toliver, KXNG Crooked and Joell Ortiz.