Eminem Fans CONVINCED He's Dropping A New Album After Mysterious Song "Leak"
13 September 2019, 16:50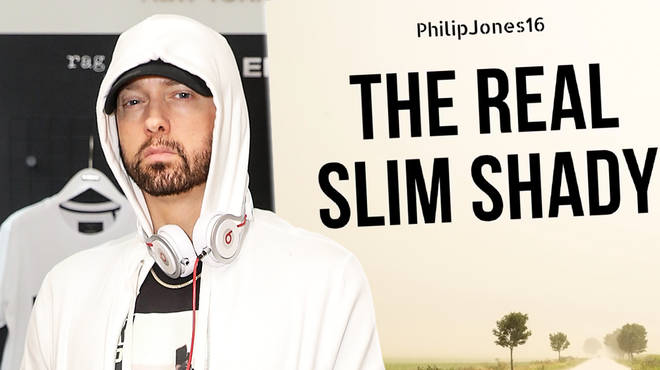 Rapper Eminem's fans are almost certain the rapper is dropping new music soon, after a mysterious song appears on his YouTube account.
Eminem's fans have suspected that the rapper is ready to release his new album. It seems as though the legendary rapper has been active on social media, making everyone aware of his presence, so he can release music.
There has been a mysterious upload to Eminem's YouTube of a new song. The video uploaded to Em's YouTube page is an audio track that sounds like it belongs in the smooth jazz genre.
On Wednesday (Sept 11), a new song appeared on Eminem's got the internet all riled up.
The cover art reads: "PhilipJones16" and "THE REAL SLIM SHADY." It's coupled with a peaceful photo of an empty country road.
The promotion behind 2017's Revival started off very similar, which has fans convinced that Em is dropping a new album.
However, instead of smooth jazz, the whole campaign was based around a fictitious prescription drug called Revival. In October, the campaign took over and by December, the rapper dropped his ninth studio album.
People think they want this problem 'til they get it.

— Marshall Mathers (@Eminem) August 28, 2019
The rapper has also posted some cryptic tweets that many fans believed was directed at Lord Jamar. Especially over Jamar'srecent opinions on the rapper.
Em took to Twitter and wrote "People think they want this problem 'til they get it".