Diddy Reportedly "Handling" Eminem Feud After Claims He Murdered Tupac On 'Killshot' Diss
21 September 2018, 17:23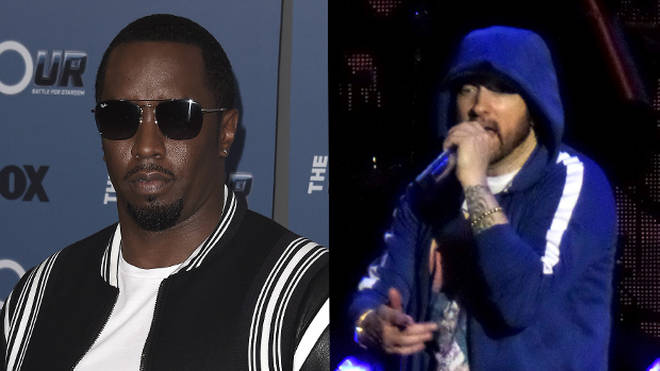 Diddy is addressing the situation in private...
Diddy is reportedly handling his feud with Eminem privately after claims that he paid for the murder of Tupac Shakur on his 'Killshot' diss track aimed at Machine Gun Kelly.
The Hip-Hop mogul, who has stayed very quiet about the subject in public, is rumoured to have made his feelings known behind the scenes.
Joe Budden, who is also caught up in his own heated feud with Eminem, made the surprising comments in the latest episode of his podcast.
"Puff said it's in his hands and he said I could say it. He said, 'There's nothing to say about it. It's in my hands.'"
Interestingly, Joe Budden then followed up in a worried tone: "This is bigger than rap. That's bigger than rap. And I'm getting out of here because I'm afraid.'
In Eminem's brutal diss track 'Killshot', he rapped: "Kells, the day you put out a hit's the day Diddy admits that he put the hit out that got Pac killed."
At the end of the song, Eminem attempts to make light of the controversial line, adding: "And I'm just playin' Diddy, you know I love for you."
After the song was released, some fans reacted angrily to Eminem's lyrics about Diddy.
While rapper Jay Electronica warned Eminem about his conduct.
Eminem is yet to respond to the backlash.