'Eminem's Daughter' Goes Viral After Rap Video Stuns Fans
3 December 2018, 16:12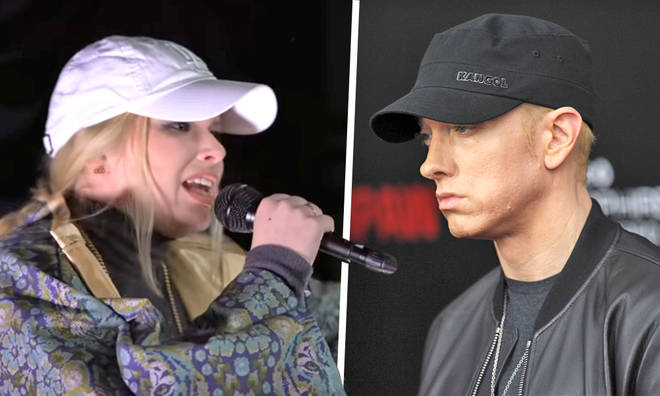 A video called 'Eminem Daughter Freestyle' was uploaded to Facebook recently and quickly went viral as fans were blown away by the footage!
When you're one of the greatest rappers of all time, there's likely to be an interest in your family and when it comes to Eminem, that's certainly the case - but now a video titled 'Eminem Daughter Freestyle' showcasing a female rapper's skills has gone viral.
Taken from a cypher filmed back in 2017, the video was recently uploaded to Facebook and been viewed over 4 million times in a matter of days as fans believed the woman in the video was actually Eminem's daughter.
Unfortunately for those of you who were hoping Eminem's daughter Hailie had decided to pick up the mic like her dad, the rapper in the video is actually Sina Holwerda who goes by the name of Wynne.
Wynne is a rapper from Portland, Oregon and is a student currently studying at the University of Oregon. She's posted a number of music videos to het YouTube channel and took part in the cypher from TeamBackPAck last year.
Spitting a line about being Eminem's daughter in the video, Wynne says "I've wanted to do TeamBackPack / You don't know how long it too me / I'm still too young to get into venues that want to book me / We've had bad weather lately / It's Hailie in Portland, guess I'm the daughter of Shady".
Whilst many people believed that Wynne was Eminem's daughter, there were plenty of fans correcting people and shedding some light on who the real rapper was in the clip.
Wynne is spitting absolute fire in the clip and hopefully the viral video has only helped her gain more recognition for her obvious talent.
> Download Our Free App For All The Latest Eminem News!