Drake Unleashes Two New Singles 'Hotline Bling' And 'Right Hand'
27 July 2015, 13:38 | Updated: 28 July 2015, 15:39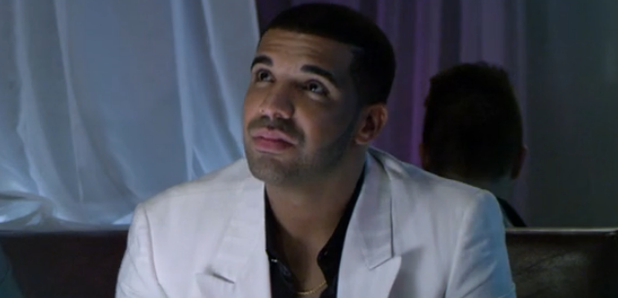 In addition to Meek Mill's diss track "Charged Up", Drizzy also premiered two new songs on his OVO Sound Radio Show on Saturday.
On "Hotline Bling", a track he debuted recently at his barber's wedding, the rapper takes on D.R.A.M.'s hit record "Cha Cha."
He shows a softer side to his character as he sings and raps to a special lady about late night calls on his phone. "I know when that hotline bling, that can only mean one thing."
On the second track "Right Hand" Drizzy talks to another lady friend and attempts to reassure her that she won't find anyone better. "Just know that these streets just don't love you like I do…. and they never will."
Meanwhile, Drake also used his OVO Sound Radio Show to respond to Meek Mill's accusations that he uses a ghostwriter to pen his lyrics.
The Canadian rapper hit back with a diss track called 'Charged Up' which warned Meek Mill about attempting to challenge him.
"I stay silent cause we're at war and I'm very patient/ 6 God is watching/ I just hope you're prepared to face him/ I'm charged up."
Drizzy also addressed claims that a rapper called Quentin Miller writes his lyrics.
"I'm honoured that you think this is staged, I'm flattered, man/ In fact, I'm amazed… You boys are getting into your feelings on me/ You should embrace it/ This could be one of our realist moments."